Springing into Play
Molokai sports prep for season
Heading out of winter and into the hot summer months, student athletes at Molokai High School are preparing to end the current school year proudly, representing tennis, track and field, and baseball.

Tennis
With a first year coach and a team mainly comprised of new players, the boys and girls tennis team are ready to break new ground.
"They're all fresh, [and] that's the best kind," said coach Katie Brind. "I can show them the correct form."
Brind, who has been playing tennis since she was six, joined the team this year after watching her niece play last year.
She is joined by returning volunteer assistant coach, Renee Montizor, who said the team did very well learning the fundamentals over the past few weeks. Montizor said Brind has just finished ranking the players, which matches players based on their skill sets, to determine how they will play in their matches. Also because the team is novice, they will mostly play in double sets.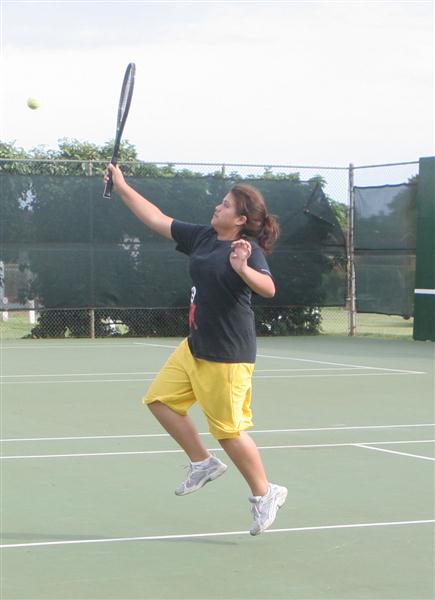 ."
Kikukawa is joined by eight other athletes, including those training for the 'field' part of track and field. Assistant coach Rodney Nelson will be training freshman Rendy Jacobs in the shot-put, and senior Kalei Adolpho will be training again for her state-qualifying high jump. Adolpho, who recently signed an athletic scholarship to play volleyball next year at the University of Hawaii-Manoa, qualified for the state championships in the high jump after just one meet – the Maui Interscholastic League (MIL) championships.
The track and field team will head to Maui on March 11 for their first meet at War Memorial stadium.