Spring Fling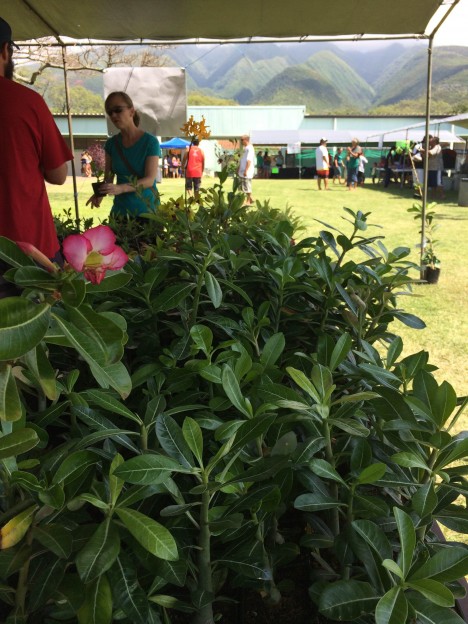 The Kilohana Spring Bazaar, the school's annual fundraiser event, brought a breath of fresh air for families on a warm Saturday. Dozens of prizes large and small were given away during the lucky number drawings, while games booths were set up for keiki, food and craft vendors offered local goodies, and entertainment played all day under the shady limbs of the school's spreading tree.
In past years, the Spring Bazaar has raised more than $20,000 annually, which all goes directly back to the school and its students. The money covers the costs of school supplies, busses for field trips, and visiting science experiences and art performances.
Pictured here, hundreds of native, fruiting and flowering plants were on sale, grown by Molokai High and Kilohana students.