Spring Break Coastal Camp
Learning Endeavors News Release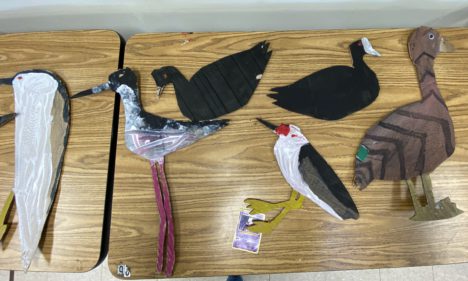 Learning Endeavors is offering a free Coastal Camp for grades four to six during spring break. Campers will visit two coastal areas and engage in science experiments, art projects, and stewardship activities!
The two-day Molokai Coastal Camp is part of the Champions of Coastal Resilience (CCR) program, which seeks to develop climate stewards that care for our coastal communities. This camp is open to all Molokai elementary school students from grades four to six. It will take place on March 14 and 15 from 8 a.m. to 2 p.m. Each day will start and end at Kaunakakai School. On day one, campers will visit Koheo Wetlands to investigate native birds and other features of this fragile ecosystem. Once back in the classroom, they will use microscopes and create their very own wetland bird puppet. On day two, campers will visit One Aliʻi Park, where they will spend the day engaging in science and stewardship projects, games and fun! The camp will be capped at 15 participants and each camper will receive a free Tshirt and a CCR Goodie Bag.
The lead instructor is Joyce Haase, Molokai Program Coordinator for Learning Endeavors and sixth grade teacher from Kaunakakai School.
This camp is in partnership with the Molokai 21st Century Community Learning Center and is funded by a NOAA STEM Watershed Partnership Grant from the National Oceanic and Atmospheric Association (NOAA) and the North American Association Environmental Education (NAAEE).
"Since 2013, we have been offering and promoting field-based, innovative science education through camps and other programs for schools," said Diana Papini Warren, Executive Director of Learning Endeavors. "We are thrilled to continue our partnership with the 21st Century Program on the Island of Molokai as we build the statewide Champions of Coastal Resilience initiative."
Parents can sign up their children for Coastal Camp on the Camps page of the Learning Endeavors website at learningendeavors.org/camps. The deadline to register is March 4. For more information, call us at (808)793-3322 or email info@learningendeavors.org.
Learning Endeavors is a nonprofit organization committed to developing and offering innovative education programs for Hawaii schools, based in Wailuku, Maui.