Sports Round-Up
The Farmers brought home three first place finishes from the wrestling meet held at King Kekaulike last weekend. The meet was the second of the year for the Maui Interscholastic League (MIL), but the first that Molokai competed in.
Junior Kevin Dudoit battled through a series of tough opponents to win the 135-pound weight class. On the girls' side Charisse Manley won the 130-pound division and the biggest surprise of the day was freshman Michal Torres-Umi who won the 120-pound division in her first ever high school meet.
Dudoit and Manley were top competitors last year and are continuing to get better, but Torres-Umi was a pleasant surprise.
"Her last match was a pretty big win. She beat out a junior or a senior from Baldwin," said Molokai coach Randy Manley. "Our girls's team did very well overall. If things stay consistent, they should have a very good finish."
Manley said he was missing several wrestlers who couldn't make the trip this weekend, but would help fill some of the gaps in the Farmers' lineup. He was able to use this meet to figure out what weight classes he needed to place his strongest wrestlers in and is looking forward to this week's meet.
"We're thinking that if we put everybody in the mix, we should look pretty good by the end of the season," Manley said.
The Farmers are back in action this weekend with another MIL meet at Kamehameha- Maui.
Swimming
Even though the Molokai High School boys' swim team is too small for a relay, the kane swimmers managed to place seventh out of nine teams in the first of two meets this past weekend.
The MIL Invitational at Kihei was the first back-to-back meet for the swimmers this year, who dropped their individual times considerably on the first day and held them steady on the second.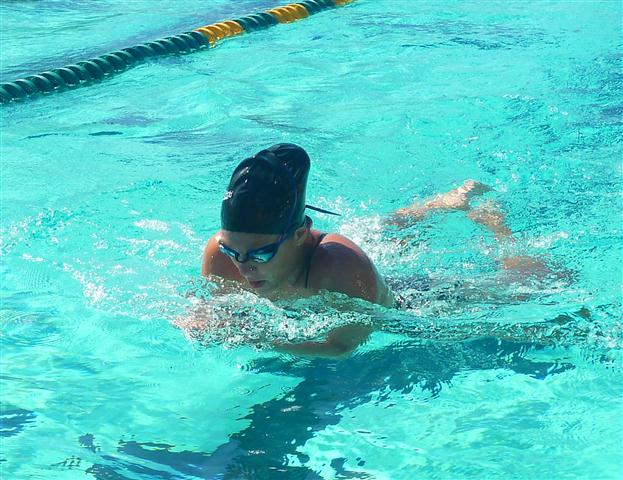 ," Spires said.
The Friendly Isle swimmers' next meet will be the MIL Championships at Kihei on January 29 and 30.