Spartan Showdown
Molokai and Seabury Hall square off in several sports with mixed results.
With less than a minute left in Friday night's game at The Barn, Seabuary Hall's Reynald Sorayama nailed a three-pointer to cap off a 73-23 victory over the Molokai High boys' basketball team. The Spartans couldn't miss from beyond the three-point line and rode their hot shooting streak to a pair of wins over the previously undefeated Farmers last weekend.
"[Seabury] shot the ball really well all weekend," Molokai coach Lee DeRouin said. "They are good shooters and they are good basketball players."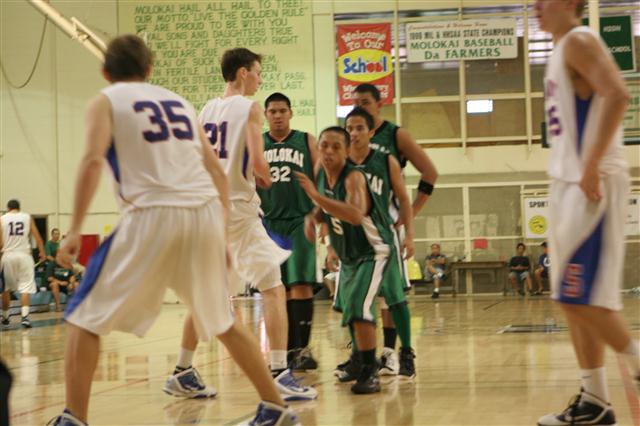 ," she said.
Saturday afternoon started on a warmer note, as all six girls and Aalona prepared to race their final events of the season. Because only eight teams competed in the championships, all relays were raced on Saturday – giving the Molokai girls one more chance.
"They all swam great, all swam to their current potential," Ford said.
The Molokai kane swimmers finished the season in sixth place, but didn't place in the wahine division. Ford and the swimmers are already thinking about next season, and a potential club team by summertime.
"They've made so much progress in three months, now all they need to improve is more training and development of details," Ford said.