Soup 'R Bowl
Molokai Arts Center News Release
Weeks away from starting construction, the Molokai Arts Center is holding a fundraiser this Saturday, March 12, to ensure the island's first and only community arts center is on schedule.
The Soup 'R Bowl will be held at Coffees of Hawaii in Kualapu`u. For a suggested donation of $20, you will enjoy soup, salad, bread, and a beverage. Our artistic chefs Artice Swingle, Mikal Berry and Roshani Nash are creating temptations such as Cascadia Vegan Soup, Tortilla and Avocado Soup, Sopa de Green Chile, Smoky Ham and Corn Chowder, Seafood Chowder, Golden Curried Pumpkin Soup, Chicken and Boy Choy Soup, and Spicy Chili Con Carne.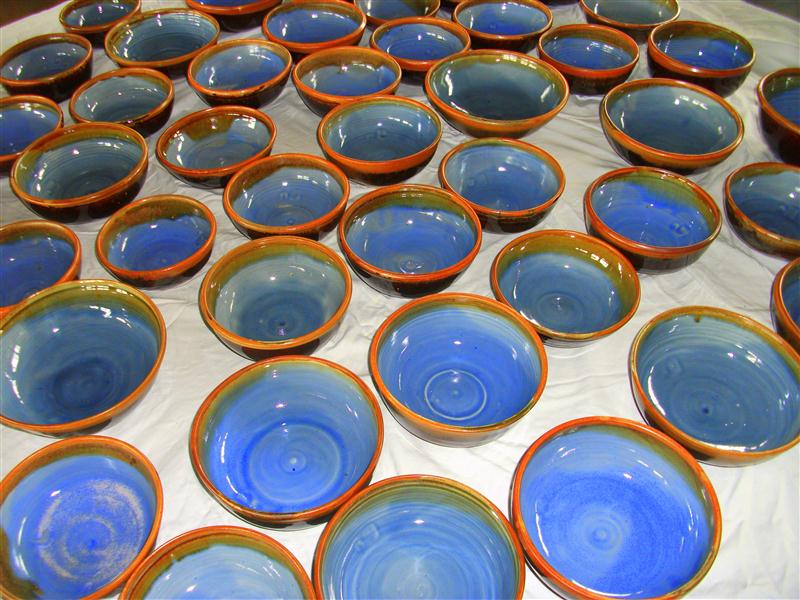 Guests will also be able to choose their handcrafted stoneware soup bowl, created by local artists Dan Bennett, Marilyn Melvin, Emillia Noordhoek, Kathy Mendes and Kim Markham. Stoneware is a type of clay which is fired at extremely high temperatures making it durable and oven-safe.
During our four dinner seatings at 4, 5, 6 and 7 p.m., Molokai musicians will provide lovely Hawaiian music for your entertainment. Our featured artist Norman DeCosta will play Ki Ho`alu (Hawaiian slack key guitar) beginning at 6 p.m. Advance tickets for the Soup 'R Bowl are available from Dan Bennett, Emillia Noordhoek, Maricel Kanemitsu, and Kim Markham. The public is invited to the event, but only those with one of the 200 event tickets will be guaranteed their own bowl to take home. Call Kim at (808) 349-6270 to make arrangements to pick up tickets in Kaunakakai or Kualapu`u. Come out and enjoy an evening of fine dining and local music in the cool country setting of Kualapu`u!