Softball Downs St. Anthony
Homeruns, grand slams and mercy rules were prevalent this past weekend at Duke Maliu Regional Park. The Lady Farmers softball team continues its path for an undefeated season with two wins against St. Anthony last weekend, 11-1 on Friday and 25-5 on Saturday.
Jasmine Borden pitched a full game on Friday.
"My goal was to get 10 strikeouts and I got eight," Borden said.
Molokai was able to hold St. Anthony to one point with a core of 11-1 in the fourth inning with the mercy-rule, and saw hit after hit from Molokai.
"We started off slow in the first and second inning, but we came back stronger," said Tootie Rawlins.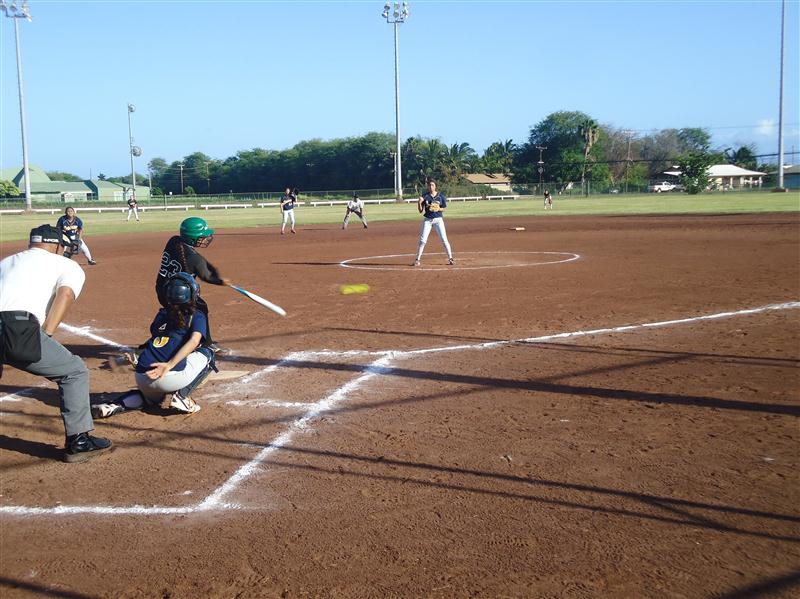 Saturday's game saw a quicker pace of game. Amanda Makawi pitched the entire game, which lasted four innings until the mercy-rule went into effect.
The game saw some excitement when Makawi and Natalia Levi each hit in-the-park grand slams.
"I was just thinking how I needed to hustle and get to home plate," Makawi said of her grand slam.
Their next series will also be their last home games of the season against Hana on April 15.