A Shrimp's Tale
After a professional rugby stint, winning multiple Ka`iwi Channel canoe races, pilot training, and starting restaurants and construction companies, John Austin has found a new calling: shrimp.
Relatively new to the business, Austin moved to Molokai three and a half years ago to run Keawa Nui Farm, managing the operation nearly single-handedly.
Keawa Nui looks more like a hobby farm than a shrimp plantation, with horses, cattle, sheep and chickens scattered around the salt ponds. Growing up a fisherman's son in New Zealand, Austin said he wanted to return to what his childhood was like.
"I bought this farm so my daughter could grow up the way I did," Austin said, his voice becoming emotional when talking about five-year-old Madeline.
He bought the 80-acre shrimp farm – one of two on the island — taking over a lease from Kamehameha Schools. Austin's shrimp are a hit with chefs around the state and even the mainland, and he ships out thousands of pounds of crustaceans every month.
In each circular pond, about the size of half a baseball diamond, Austin raises between 20,000 and 65,000 shrimp. That's 12 to 200 shrimp per square meter.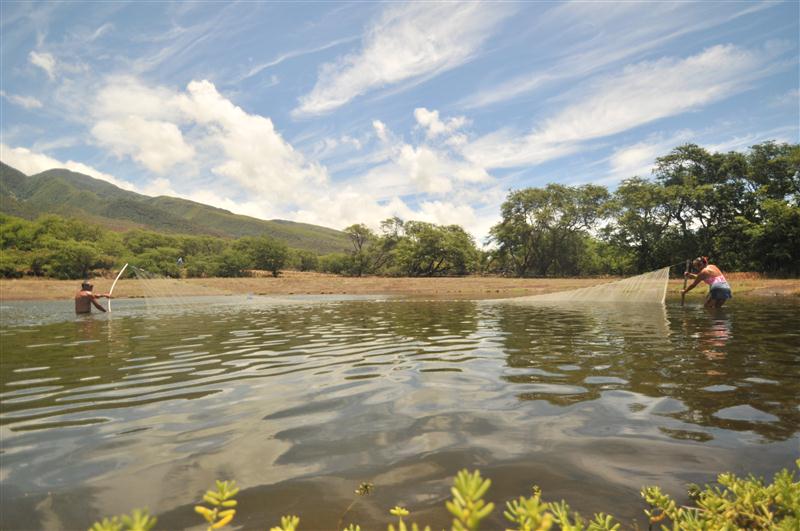 The son of an English-Scottish father and Maori mother, Austin is the second-oldest of 10 children, and said when it comes to business, he is still of the "old school" persuasion. He started a sign production business in California out of his garage.
"Next thing I know I'm working in a 20,000 square foot building with over 100 employees," he said. His work outfitted the Staples Center, the Hollywood Theater and Universal Studios among other well-known national landmarks.
In the time before he came to Hawaii in 1997, he has owned restaurants, a security business, earned his commercial pilot's license in Michigan, and toured the U.S. via motorcycle – "I went on what you call a walkabout," he said.
While living on Kauai six years ago, he met Hawaiian singer Amy Hanaialii through her brother. While their union did not last, Austin calls his daughter with Hanaialii "the dream of my life." Still struggling with custody, Austin said it was difficult no longer being able to share his lifestyle with his daughter.
However, Austin is on the path to building a legacy for little Madeline. Besides opening production on the hatchery, Austin wants to create a food brand for Molokai.
"It was a dream when I first got here to have a Molokai brand – shrimp cakes and deer burgers – at a roadside shrimp stand," he said. He also often donates from his farm to Molokai fundraisers – cows or pigs, and gave away his shrimp to the recently visiting Polynesian voyagers. While ambition is on the horizon, he is focusing on one shrimp order at a time for now.
"I'm working on living off the land; I think I'm somewhere near that now," he said. "There's not a better way to live."
Check out the Keawa Nui Farm online at http://keawanui.nexcess.net/