Shooting for Next Year
Air riflery takes aim at states.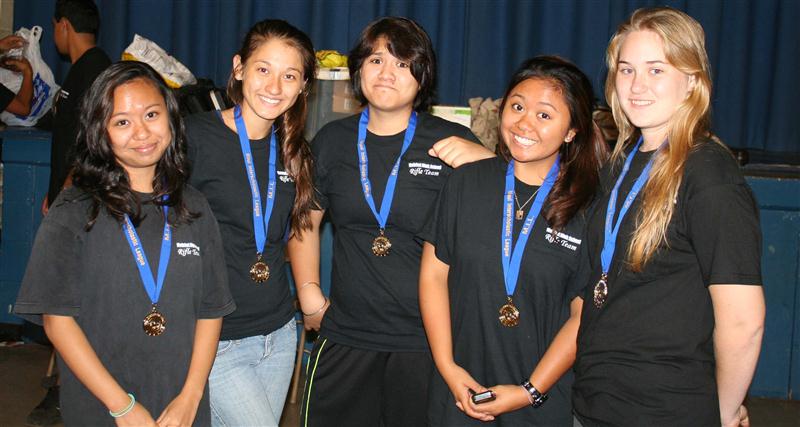 Molokai sent four girls to compete at the air riflery state championships last week in Honolulu – and they're already planning a return trip next year.
"The girls out there, they were a lot higher, but at least we know what to aim for," said junior Kayla Matson. "We want to place next year."
The Lady Farmers placed seventh in the team competition. Matson, who was the top female shooter at the Maui Interscholastic League championships last month, came in 33rd in the individual competition with a score of 467 out of 600. (For the championships, shooters did one round of prone, standing and kneeling each.)
Junior Chelsea Simon finished 35th with 463, junior Nika Mendija finished 40th with 418 and freshman Mia Mendija finished 41st with 413.
"Their experience at the states gave them more of an appreciation of where they're at and where they need to be," said coach David Kalani, adding that all the girls plan on returning to the team next year.