Shattered Dreams
This scene is not a drill. Actually, it's a movie. Firemen find Jolenta Duvachelle dead-on-arrival at the scene of a horrific car accident last week, when Molokai High School acted out a mock car crash to show the effects of distracted driving, particularly drunk driving.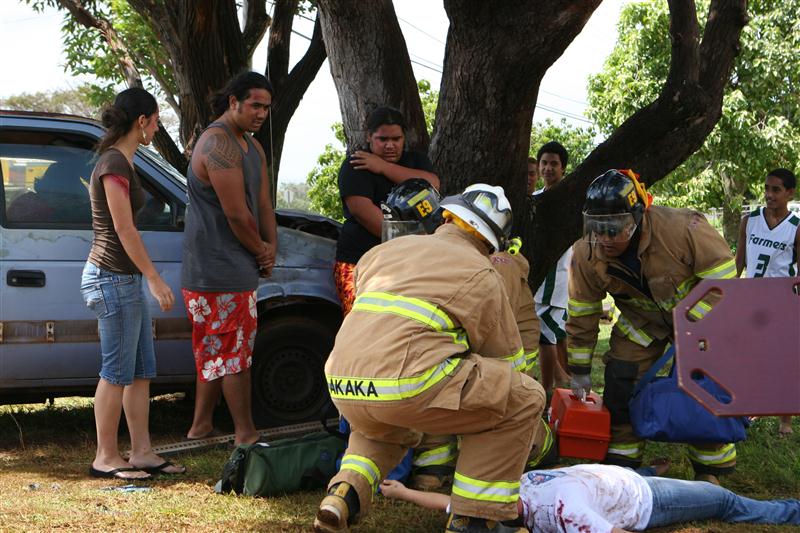 Driving the van is Lee's 'best' student, Keaka Kamakana, who walks away from the crash. Passengers Brennan Lee-Namakaeha, Chenoa Ahuna-Kaai, Levi, and Kanahele Montizor also walk away, but Jolenta Duvachelle isn't so lucky. The film is "as realistic as possible," Lee said, and all emergency responders acted as if the crash was real.
The crash shows the real devastation, said Ahuna-Kaai. "Especially on Molokai. We're a small island, everybody knows each other, and everybody cares about each other."
The film will be played for the school before senior graduation.