Seventh Times the Charm
Kalaupapa mule ride has record-holding visitor
Molokai breathed a sigh of relief when the Kalaupapa Guided Mule Tour started up operations last December, after seven months of sitting idle, waiting for a bridge on the trail to be fixed. A popular tour, co-owner Roy Horner said the tour usually sees several hundred visitors a year. With that many people, it would be hard to separate from the crowd.
But a few weeks ago, on a regular tour of about 15 people, was a visitor that mule master Buzzy Sproat said he does remember. Dr. Frank Chervenak made his seventh Molokai mule ride, holding the record for the most rides made by a visitor.
"I get a thrill each time I go down," he said after dismounting. His wife Judy was with him, having taken her fifth ride. "People ask me why I've done it seven times – it's like seeing a special opera…its timeless."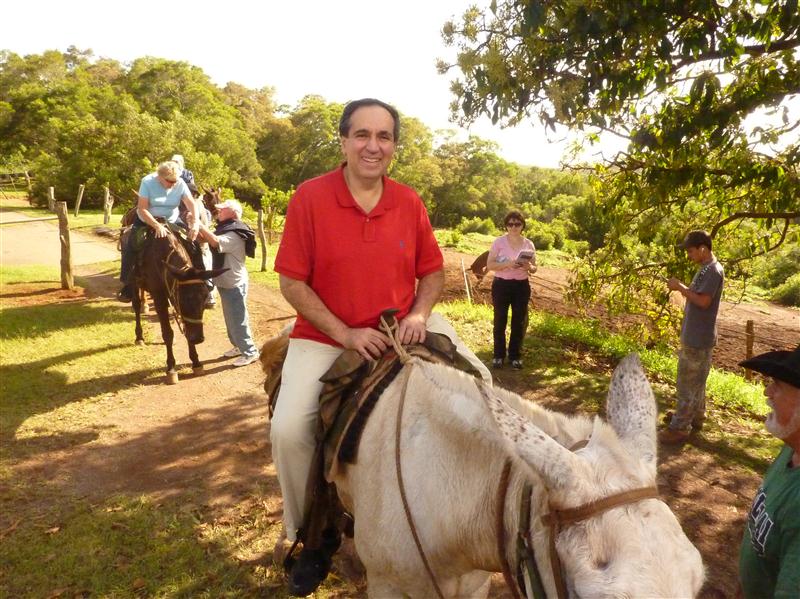 "I consider these people true, living saints," he said of the hospital staff working in the settlement.
He also credits Horner and Sproat for being able to keep the business going.
"I'm so happy this survived, the mule ride is so special," he said. "I pray I'm healthy enough to do this seven times more."
Chervenak has also been awarded honorary doctorates from Semmelweis University in Budapest, Hungary, and the University of Athens in Greece. He was recently admitted as a fellow in the Royal College of Obstetricians and Gynecologists of Great Britain and the Advisory council of the National Institute of Perinatology of Mexico.
Through his travels, work or otherwise, Molokai continually calls to him.
"This is Hawaii you dream about."