Services Commended
Community Contributed by Gladys Brown
The 19th Annual Molokai Employee Recognition Luncheon was held at the Mitchell Pauole Center on Thursday, Sept. 22 at 11 a.m. It was opened by emcee Ella Alcon. Welcome remarks by Mayor Alan Arakawa included current benefits for Maui County workers and Council Chair Danny Mateo offered his greetings to all attendees also.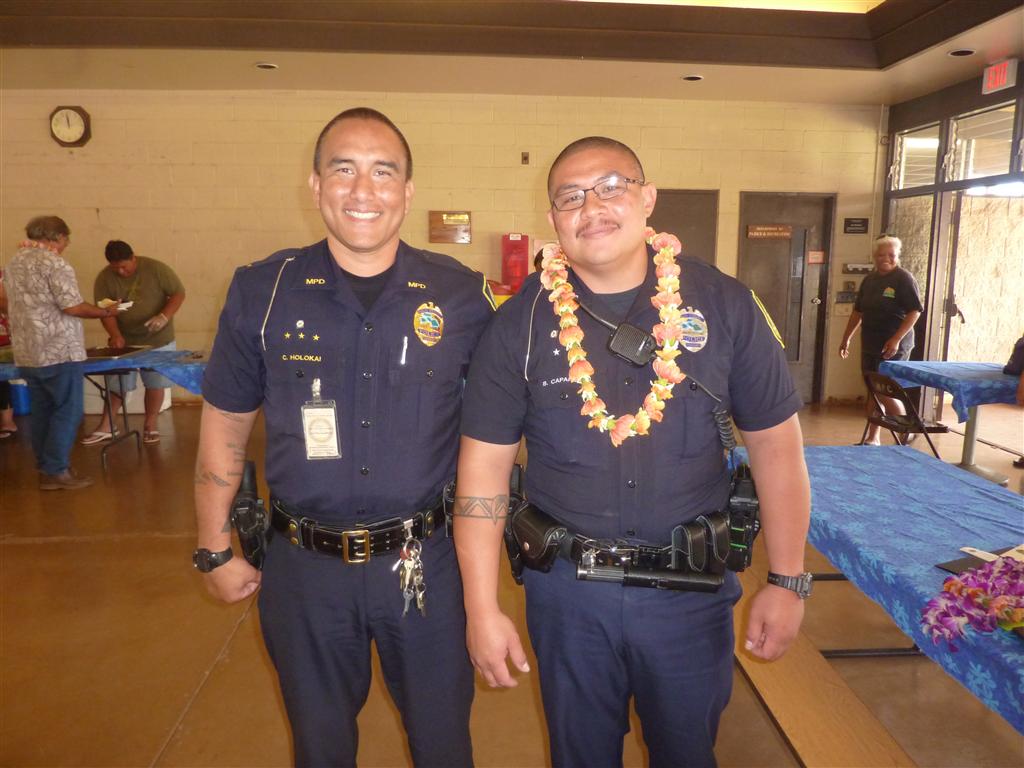 The awards presentation by the mayor included service anniversary awards for 10, 15, 20, and 30 years of service. Three retirees were given certificates: Timothy Meyer, Sr. Miller Maioho, and Adelina Cera. Twelve employees were given perfect attendance awards.
The highlight of the luncheon was the recognition of the Molokai Employee of the Year. A plaque was presented to Stafford Caparida, Police Officer II, of the Molokai Police Department. Stafford was cited for his conduct of the narcotic investigation on the island. He was active and vigilant in pursing activities resulting in seizure of narcotics, contraband and monies. He is active in community projects in his free time. Lt. Clyde Holokai was there to congratulate him. Stafford's name will be entered on the perpetual plaque listing former winners from Molokai.
Donna Evans, human resources technician of the Maui Department of Personnel Services, coordinated the morning activities. Also present were members of the Mayor's department.