Services Alive at the Library
Community Contributed by Sri TenCate, Branch Manager
The Molokai Public Library building has been closed since Feb. 14 for a new carpeting project. The staff has been providing limited library services at the carport behind the library Monday to Friday from 9:30 a.m. to 4 p.m. The building will reopen to the public on Monday, March 21 as scheduled.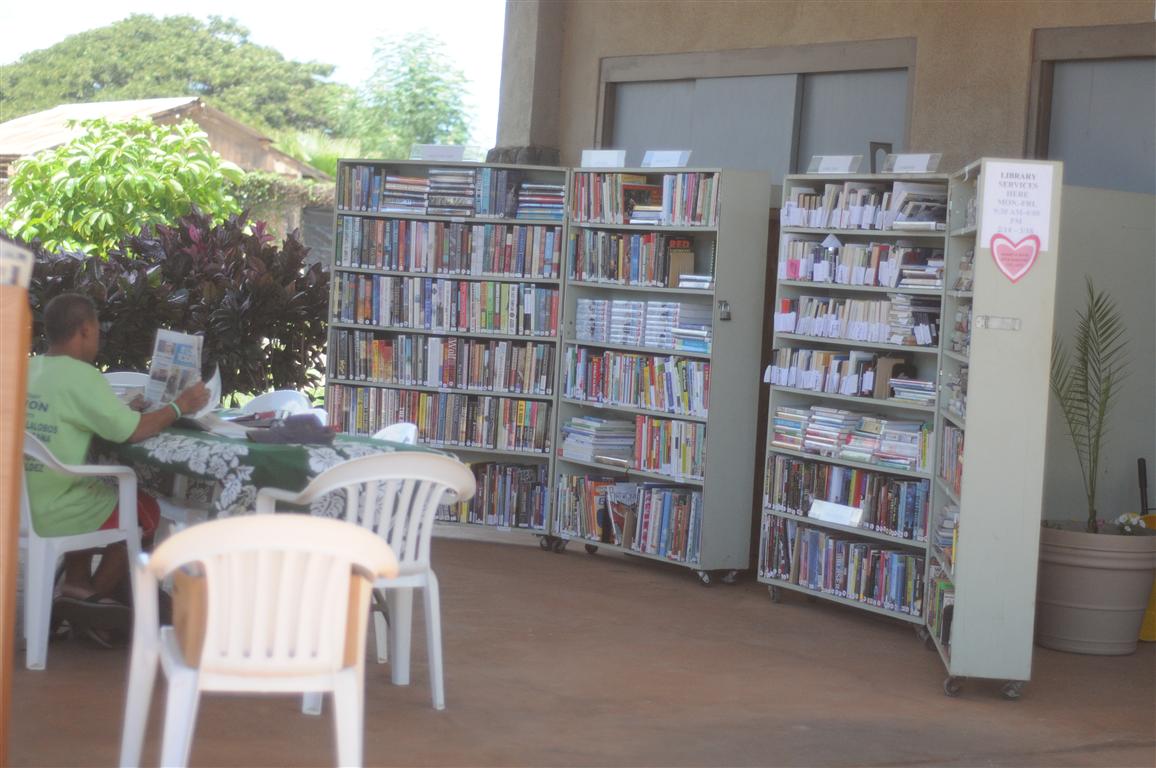 Library friends and patrons who have visited the interim site so far say they are pleased with the temporary outdoor location. New books, current magazines and newspapers are available for reading, browsing, and borrowing. We are grateful we can keep the library open during the duration of the project.
After the library re-opens, we will be able to host the Galliard String Quartet/Chamber Music Hawaii on March 23 at 3 p.m. The performance will include romantic interludes, light classics, Hawaiian and popular music and more. The program is sponsored by the University of Hawaii at Manoa Outreach College's SCEP, and partially funded by the Friends of Molokai Public Library.
We want to extend our gratitude to the Maui Friends of the Library for the grant to purchase new furniture, audio books and DVDs. We thank you for your patience and look forward to returning to our regular public service hours.