See What A Little Can Do
Community Contributed
By Taycia Florendo
On a beautiful evening in Friendly Market Center's back parking lot, the handsome voices of Molokai's own OOF (Only On Friday) band performed live on last Saturday for a "cause."
"Cause we care!" said the employees of Friendly Market Center. Carnation Harris at 20 years old is battling cancer and was given only a few months to live. Her significant other, Keoki Gramberg works here at Friendly Market Center. Together they were blessed with two beautiful daughters. Being told the devastating news, I shared it with my family over dinner, and my son inspired me to help Keoki and Carnation. I could not leave their hurt left on the dinner table, I had to wipe it up! I am a mother of two wonderful children and I wanted to show to them what happens, that if everyone gave a little, it'll help out a lot.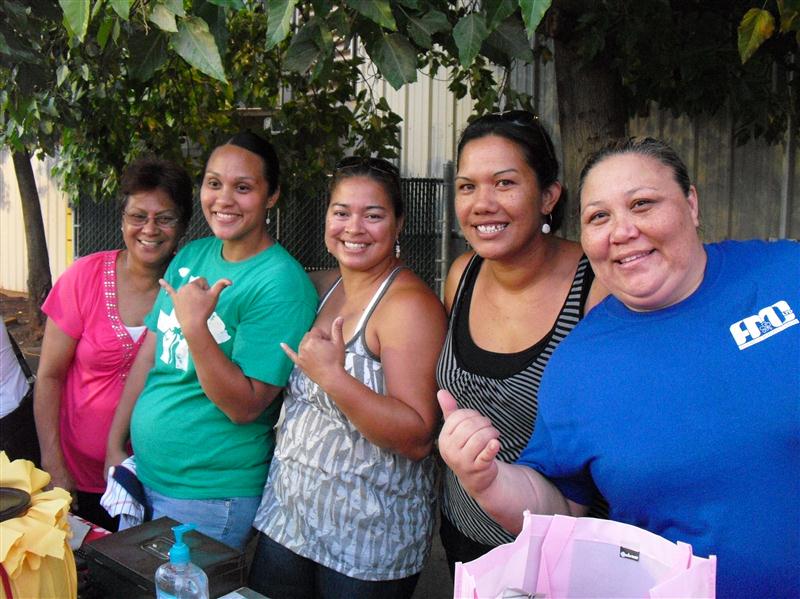 Giving myself just a week and half, it began with an idea of a dinner plate sale that would help alleviate the burden and stress of this battle from Keoki and Carnation. I did not believe that the plate sale alone would prove to my children that it was the right way of giving. So it inspired me to hold a rummage sale where each and every one of my employees that works here be able to donate and sell their treasures to benefit the cause. Molokai, we are truly blessed. You have sewn a gigantic lei of prayers for Carnation, and on that beautiful Saturday evening showed you truly cared. From donations far and wide we all did this together.
I would like to give my utmost thanks and great appreciation to my employers Jeff, Crystal and Judy for their generous support in making this possible. To my Friendly Market Center `ohana, you are one of a kind! All our kind hearts put together made this a great evening to remember. As for my beautiful Molokai community, we are unique, and through Carnations fight we'll be able to grow in peace and harmony. Let me remind you all that it wasn't me who did this, we all did! To our dearest Carnation this is our gift of love to you. To the many love ones battling cancer, our prayers are with you.