Seal Send Off
KP2 blessed before surgery in California.
Concerned residents and cultural ambassadors from Molokai led the blessing of KP2 yesterday, Molokai's favorite monk seal that lived most of his two years around the island and was discovered to have cataracts a few weeks ago. The blessing took place at Waikiki Aquarium and was led by Reverand David Kaupu. Aquarium staff and National Oceanic and Atmospheric Administration (NOAA) officials were also on hand.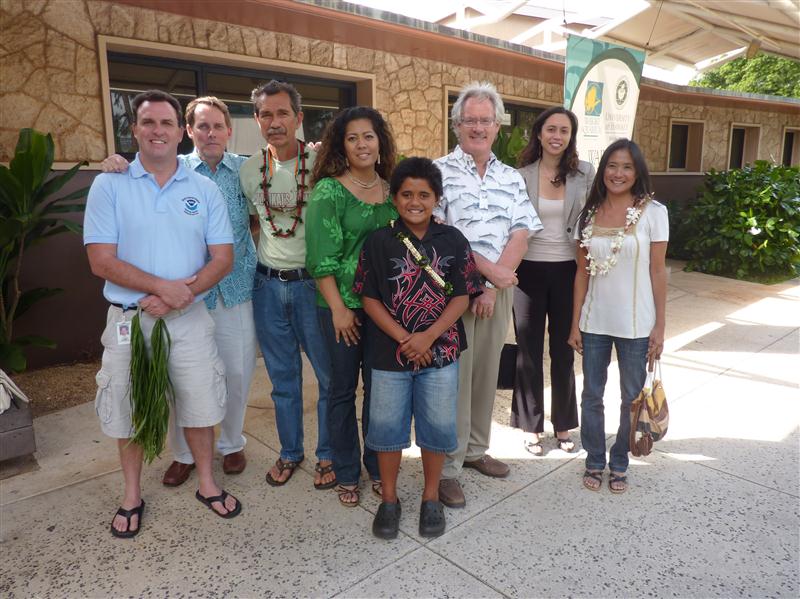 also represents us as Hawaiian people and culture being as endangered as he."

David Schofield, NOAA marine animal coordinator, said blessings like these have been done before when whales or dolphins have been found on beaches.
"We try to be as respectful as we can with Hawaiian culture. We invite practitioners so their protocols were followed as well as ours," he said.