School Uniforms Get Mixed Reviews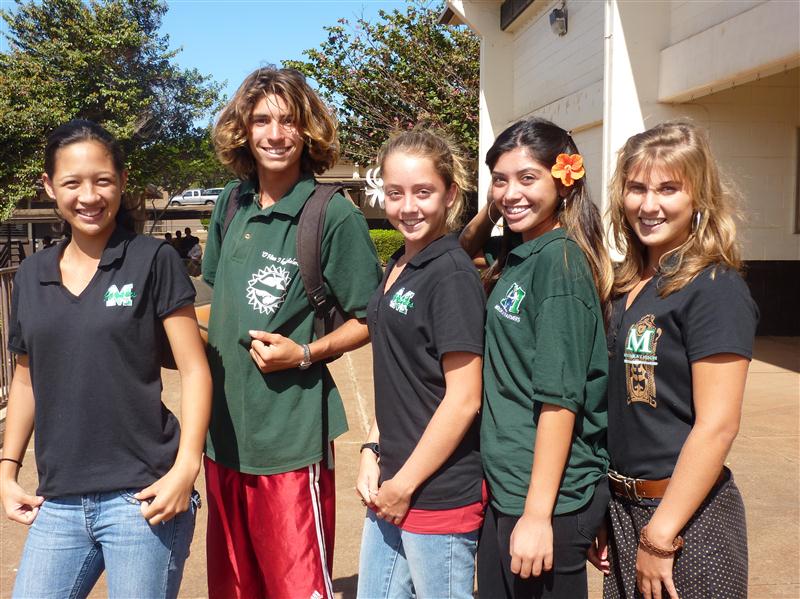 no meetings, no nothing."
Mokuau disagreed, saying the SCC has been considering the uniform policy for years and kept parents informed throughout the process. Information was included in report cards, back-to-school packets and printed in the Dispatch as early as March 2009. A parent representative on the SCC even called parents of incoming freshmen to alert them to the change.
"It was not something that just happened the first day of school," Mokuau said.
Uniforms became mandatory on Sept. 1, a month after school started. They are meant to maintain a safe campus, improve education environment and enhance school pride, according to Mokuau.
Students can choose from four colors and three designs, but all are polo shirts. The new dress code also requires bottoms be no more than three inches above the knee.
"It's not like every person looks the same," Mokuau said.
Shirts cost $11-16. On Aloha Fridays, students are free to wear what they chose as long as its within dress code policy.