Saluting Those Passed On
Every Memorial Day, Lori Pastrana and her mother, Pat Gettings, go to the Veterans Cemetery in Ho`olehua to lay and plant flowers on the grave of their father and husband, Korean and Vietnam War veteran Robert "Bob" Gettings.
Gettings, Pastrana and her two daughters, Alaijah and Natalia were among the 150-plus crowd that attended this year's packed celebration, hosted by the Molokai Veterans Caring for Veterans (MCVC).
"It's important for people never forgetting the sacrifice of those who have the ultimate sacrifice," said MCVC Commander Larry Helm. "If it wasn't for veterans there would be no citizens."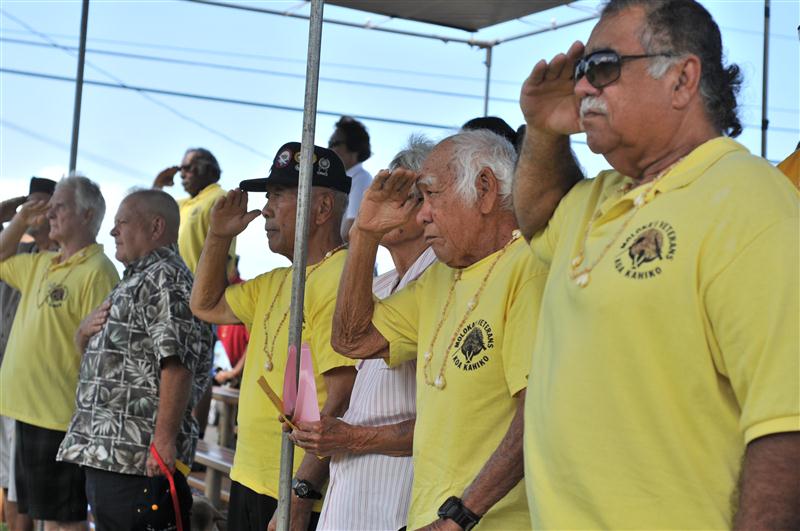 Helm added that finally having their building permit for the veterans center "adds a little bit more sugar" to this Memorial Day.