Sally for the Seat
Molokai local enters the race for mayor.
The County of Maui mayor's ballot has the Friendly Isle all abuzz now that Molokai's own Patricia Hammond is in the running. The vivacious candidate, known around town as Sally Chow, is Molokai's only contender to step into the race among 12 other hopefuls this election season.
Hammond made it on the ballot in the knick of time – submitting her paperwork just minutes before deadline on July 20. "I wanted to show that anybody can do it, without help," she said.

Mayoral Plans
While it's Hammond's first time entering the political arena, her fiery ambition and love for Molokai are evident, giving her a push over other candidates, she said. She has previous experience with the government, having worked briefly with the U.S. Census Bureau and served as a foster parent.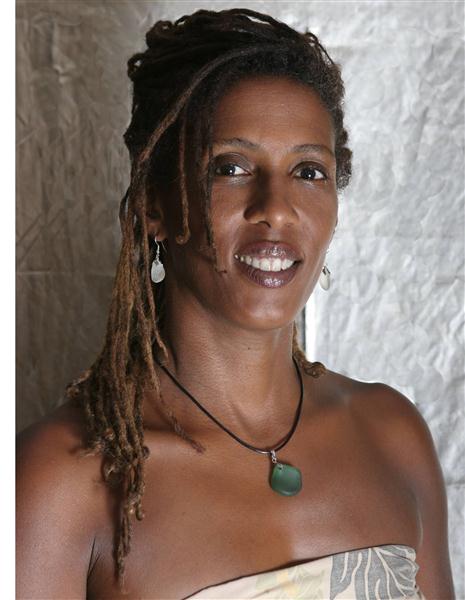 to get more involved – get 'em out there to vote!"

Family Affair
Hammond moved from Oahu to Molokai in 1992, a place the mother of five calls home with husband Chris. Since then, Hammond became a licensed massage therapist, and operated Molokai's Little Grass Shack with her husband, where she sold crowd-pleasing fish tacos and healthy food offerings out of a trailer. Earlier this year, they closed the Shack citing the lagging economy.
Hammond recently set up shop at the old Midnite Inn in Kaunakakai for her campaign headquarters. Delicately painted by her `ohana and supporters, the outside walls have been transformed into a canvas of brightly-painted flowers and a window donning a hopeful message: "Be the Change, Vote Sally 4 Mayor."
Although Hammond may lack some of the qualifications other candidates possess, she says she makes up for it in her dedication to get Molokai and all of Maui County back on track.
"If anything I want to show how easy it is to get a foot in the door," she said. "So many people on Molokai would be good for this job. I'm trying to pave the way for them."