Rookie Robot Champs
MHS recognized at state robotic competition.
The robotics teams from Molokai High School (MHS) caught the judges' eyes at the Pan-Pacific Robotics championships last weekend, making it as far as the quarter finals and earning the Rookie award for outstanding performance in their first year of competition.
"We thought we were going to do pretty well, but we didn't think we'd be this good," said junior James Duffy, who operated one of MHS' robots in the competition.
Middle and high school students from Hawaii, the mainland and China faced off in Honolulu. Over two days, 112 teams put their robots to the test, programming and then controlling them by remote to pick up and move objects.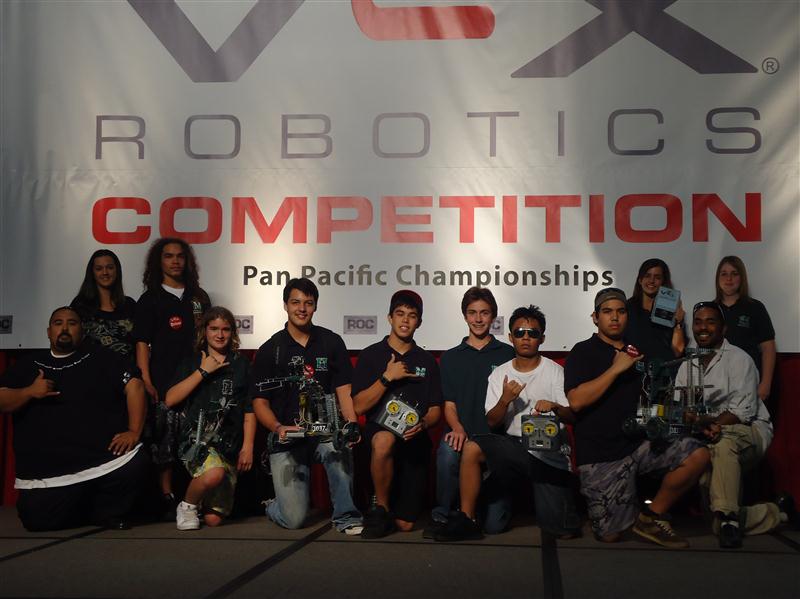 MHS sent nine students, who competed as two teams with other schools in two-on-two rounds. At the end of the qualifying rounds, Molokai was ranked 16th and 24th overall.
One MHS team was invited to compete in the playoffs with the Lahinaluna High School team, which was impressed, said MHS coach Rodney Nelson, by the under-pressure programming of Molokai's Ehiku Arnold.
"This weekend was a huge success. They've been doing this for five months and other teams have been doing it for years," Nelson said. "They came, they saw, they conquered."
MHS' robotics program started in September, funded by a 21st Century grant. The nine students, who compete in two teams, meet twice a week to design and redesign their robots.
Robotics continues next weekend when three teams from Molokai's elementary schools head to the Hawaii's FIRST Lego League state championships on Oahu.