Romulo "Mario" C. Casino, Jr.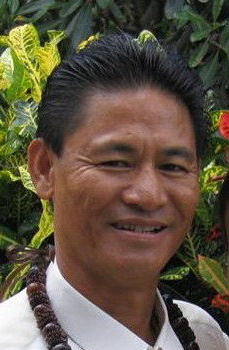 Romulo "Mario" C. Casino, Jr., 58, of Wailuku, passed away on March 23, 2014 at Maui Memorial Medical Center. He was born October 2, 1955 in Santa Maria, Ilocos Sur, Philippines.
Services will be on Saturday, April 5, 2014 at Molokai Baptist Church, Kaunakakai, with visitation starting at 9 am. Services begin at 11 am followed by burial at Kapakea Cemetery. Norman's Mortuary assisted with arrangements.
"Mario" had a passion for life. He loved his family, friends, tennis, and watching sports. He and his wife were active in Filipino Community. They often highlighted as the lead solo couple dancers at many of the Fil-Am events. He has worked at various hotels in the past, one of them included the Ritz-Carlton Kapalua, but more recently, he was employed with the Hyatt Regency Maui. He will always be remembered by his robust laugh and his huge, winning smile.
He is survived by his wife, Elizabeth N. "Liza" Casino; mother, Rosita C. Casino; step-son, Johnathan (Yasmine) Ureta; step-daughter, Leslei (Arnel) Sioson; sisters, Amelita Arista, Evelyn Casino, Teresita Matayoshi and Milagros Bince; brothers, Jimmy Casino, William Casino, Rolando Casino and Melchor Casino; five grandchildren and numerous nieces and nephews.