Robert Goro Uemura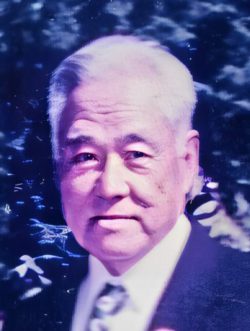 Robert Goro Uemura, age 99, of Kualapu'u, Molokai, HI, passed away at home on Feb. 21, 2023. He was born on Aug. 16, 1923 in Waialua, Oahu. He was a U.S. Army WWII veteran of the 442nd RCT, Headquarters Company.
He is survived by wife, Pearl M. Uemura; and sons Alan, Carl, and Tracy.
A memorial service will be held at Grace Episcopal Church in Ho'olehua, Molokai on June 17, 2023 at 2 p.m. Army honor guard and inurnment will take place at Punchbowl Cemetary of the Pacific, in Honolulu on June 22, 2023 at 2 p.m. Casual attire, no flowers please.