Road Maintenance Hitting Barriers
Maunaloa highway slowly deteriorating.
As the only road that leads to her home and business, Maunaloa Highway is an essential link for realtor Jill McGowan and other area residents. But in the past few years, part of the highway has started to deteriorate at mile marker 13.
The problem is erosion, said Tammy Mori of the state Department of Transportation Community Affairs office. Drainage, or lack thereof, and soil erosion on both sides of the road are causing it to sink into the ravine.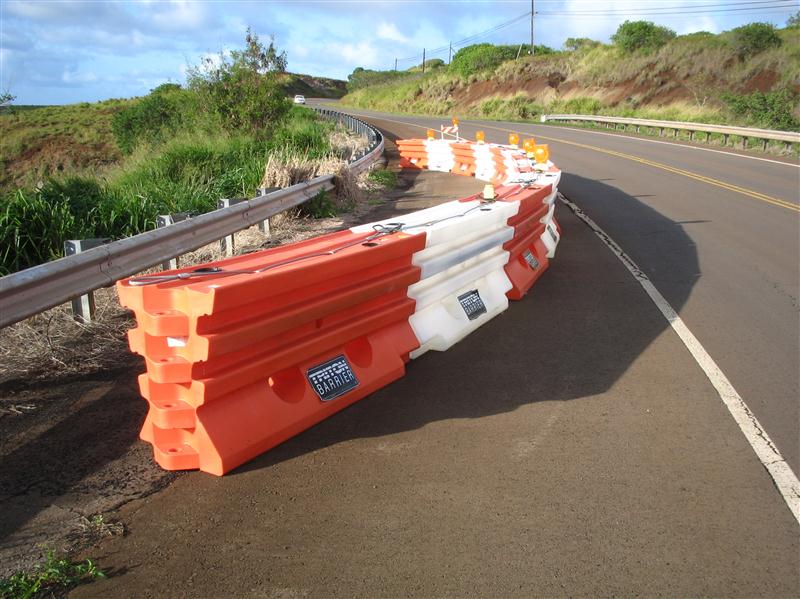 soils are more prone to erosion than most areas of Hawaii, use of other measures would be needed. To be cost-effective, methods to re-establish grass cover would be favored over more traditional engineering solutions," she added.