The Road Home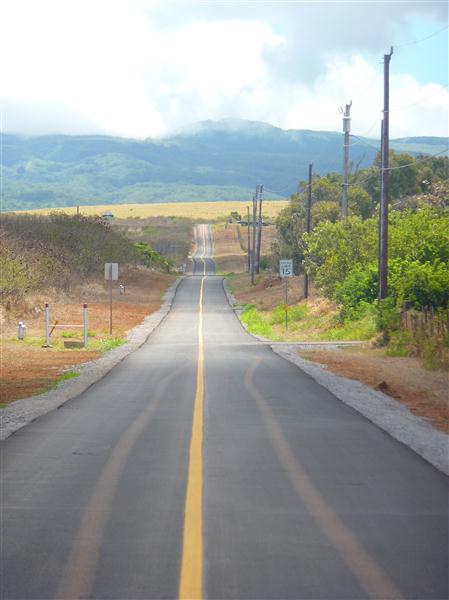 our beneficiaries and how we commit to them," said Aiona, who flew in special for the blessing.
Kaulana Park, chairman of the Hawaiian Homes Commission, said the project was continuously delayed due to funding and scheduling conflicts.
"When we said we were going to do it, they believed us. The question was 'When?'" Park said.
Construction costs were first estimated at $1 million, but contractors were eventually able to bring those down to $590,000 and the savings helped put the project in motion – and then some. What would normally take two to three years for design, paving and placing new Outdoor Surface Painting only took about a year and half, Park said.
Late last month, the road was complete — two miles of rolling pavement from Puupeelua Road to the top of the ridge. It provides greater access for emergency vehicles and school buses, and it makes the drive to and from home less of a headache for residents like Kaahanui.
What's more, Park said, the road serves as a symbol of DHHL's enduring commitment to homesteaders on Molokai, where the first homestead, Kalamaula, was established in 1921.
"If you look at it, it's just a road, but it's more than that," he said.
Infrastructure improvements like this – the "not so glamour projects," as Park called them – are an important part of DHHL's work, staff said.
The department has two such projects planned for the water system that serves homesteaders on Molokai – the installation of an electronic monitoring system for the Kualapu`u aquifer and an emergency generator for the well there. Both are scheduled for November, according to the DHHL land development division.