Richard "Bing" Chock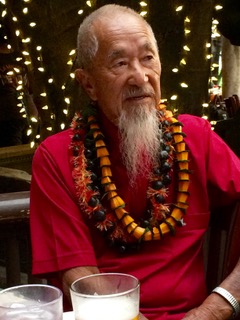 Richard "Bing" Chock, 95 years young, a Honolulu and Molokai resident, passed on May 27, 2021 in Honolulu. He was an Army Air Corps veteran and retired in 1980 from Pearl Harbor Shop 31. He was also a pioneer scuba diver, a deer and boar hunter, a woodworker and gardener.
He is survived by his wife, one son, three stepsons, a devoted niece, and brother, Lester (Barbara). Many relatives and old friends are awaiting him to his new home. Aloha Oe.
A celebration of his life with friends and family will occur in September on Molokai.