Revisiting the Old Molokai
John Ka`imikaua was a renowned kumu hula who founded the annual Molokai Ka Hula Piko Festival that celebrates the birthplace of hula. He also created a documentary that highlights sustainable living and providing for Molokai community's needs. The film screened last Friday evening at Coffees of Hawaii for this year's 20th annual Ka Hula Piko celebration.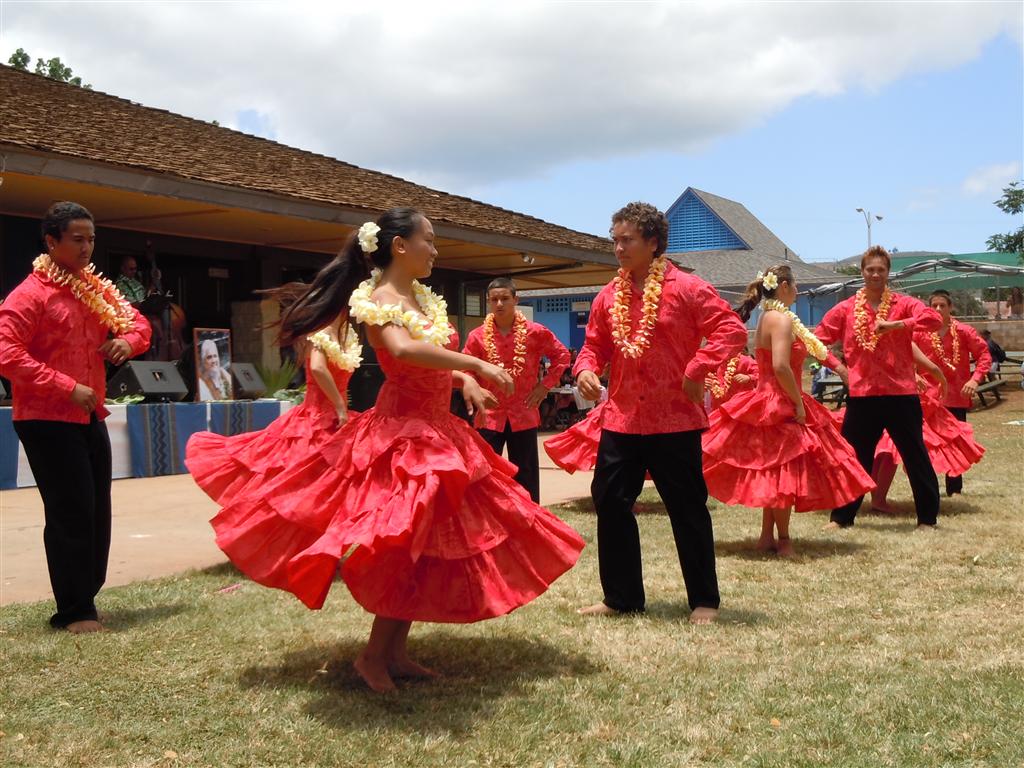 Ka`imikaua's documentary, "A Mau A Mau: to continue forever" not only teaches traditional Molokai values and culture, but also proposes the idea that the old Molokai can be revitalized.
"I've known John and his halau for as long as I've been alive," said Molokai resident Juanita Colon. "I think the video is a great introduction to what our culture represents."
This year's Ka Hula Piko theme "Aia na kai po`olo`olo`u o Molokai" – there are the turbulent waters of Molokai – is symbolic of interconnection of all things, and their dependence on one another. The saying describes a natural phenomenon that occurs off south shores of Molokai – the way the i`a swarms from the bottom of the ocean and bursting through the surface, creating the illusion the sea is boiling.
Pictured above/left/right, dancers of Moana's hula halau swirl as Molokai celebrated Ka Hula Piko at the Mitchell Pauole Center last Saturday.