Remembering Eric Fontes
While the room was full of laughter and high spirits, it was tragedy that brought together dozens of friends to share stories and jokes long into the evening.
"This is who Eric is, a fun-loving and smiling person who always brought people together," said long-time friend Gina Agliam.
Last Friday, more than 25 classmates and friends gathered in honor of Eric Fontes, a Honolulu police officer from Molokai who was killed on duty last Tuesday during a routine traffic stop on Farrington Highway in West Oahu. Through reminiscences and song, the group pieced together their memories of a man who will be remembered for both his playfulness and faith.
Frank Borden remembers little league games and sleepovers throughout elementary school: "He left us in the dust for high school ball!" Brooke Puaa remembers his red Celica – "Here comes braddah Eric!" And Kata Lee recalls driving lessons down the wharf. "He thought I would run him straight off da road!"
"This guy always had a joke, he was hilarious!" said Volsha Johnston.
Man of Many Vir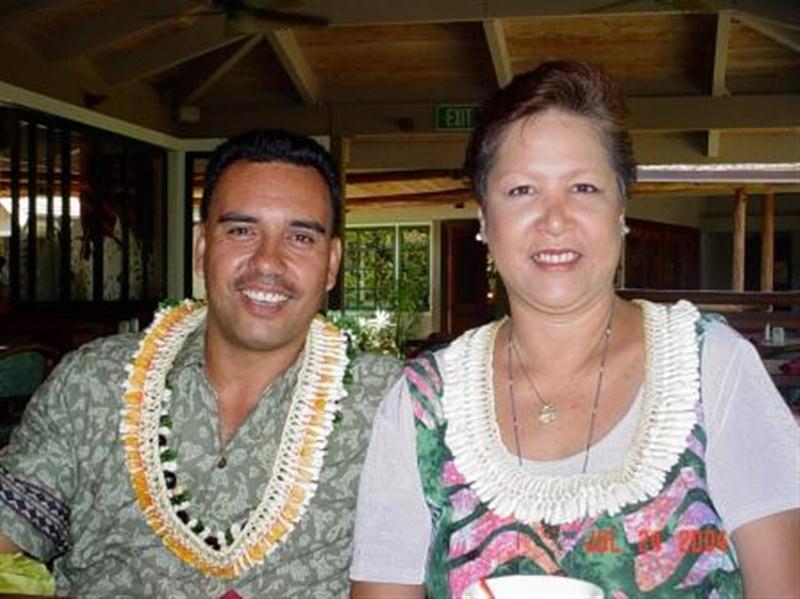 "We gonna sing as one class, we gotta stay strong," said Lyndon Dela Cruz during last week's gathering. "If you can sing and shed tears at the same time, go for it. But by all means, sing and sing well for him."
A Life Well-lived
Fontes, son of Lottie and Leslie Burrows and the late Macky and Ann Fontes and brother to Aaron Fontes, Leonard, Alvin and Leah Burrows, grew up in Ho`olehua and graduated from Molokai High School (MHS) in 1984. He then moved to Hilo before making a home on Oahu where he met and married his wife .
He graduated from the police academy in 2005 and had been stationed in Kapolei since 2006.
Major Ray Ancheta, Fontes' District Commander, said Fontes was "the best we could hope for in an officer," as he was a spiritual leader and big brother to the community and his fellow officers.
"We believe that he was the best that Molokai could give us and I feel deeply for Molokai's loss," said Ancheta.
Services on Oahu will be held Friday, Sept. 30 at Borthwick Mortuary. Visitation is from 3 to 9 p.m., with services at 5:30 p.m. Services on Molokai are scheduled for Saturday, Oct. 8 with location and time pending.