Remembering Dr. Thomas
MGH News Release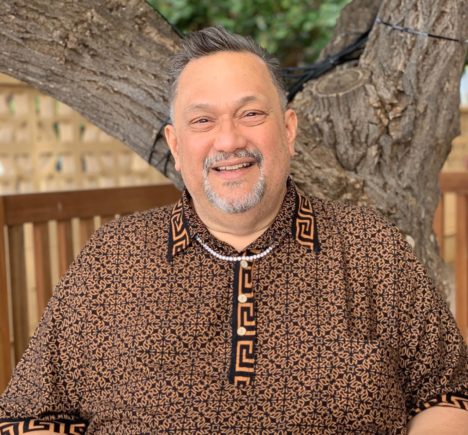 On Sunday Sept. 4, 2022 Molokai lost Dr. William Thomas, Jr. Dr. Thomas came to Molokai over 20 years ago to "pay back" a Native Hawaiian student loan and quickly saw that he perfectly fit into this community.

Dr. Thomas' entry to medicine was an interesting one. In his early 30's working as a restaurant manager he decided to try to move into the medical field. That led to admission to John A. Burns School of Medicine and his eventual position as Medical Director of Internal Affairs at Molokai General Hospital (MGH). Dr. Thomas was instrumental in governance at MGH and was key to the ongoing strength of our oncology program.

Dr. Thomas split his heart and his time off with us and his beloved family in Kailua. His sisters Kathleen and Mailani, his nieces and nephews and his "grandkids" were everything to him. Our love and prayers go out to them as they navigate this difficult time.

As a hospital family, we are devastated and our hearts are broken. Dr. Thomas influenced all aspects of care and was a trusted friend and colleague to us all.

If you are a patient of Dr. Thomas, please know we are ready to care for you. It will be difficult for all of us to move on without him, but rest assured Molokai General Hospital has providers ready to care for you.

Please know that Dr. Thomas loved Molokai and all of you. His dedication to you and to this community was unwavering and complete.

A celebration of life on Molokai on Oct. 22 at the Pe'elua Aina at 1 p.m.
If you would like to communicate with Dr. Thomas' family in Kailua, please send correspondence to the address below.

Thomas Family
941 Akumu St.
Kailua, HI 96734