Remember Your Roots
Community Contributed
By Brandon Roberts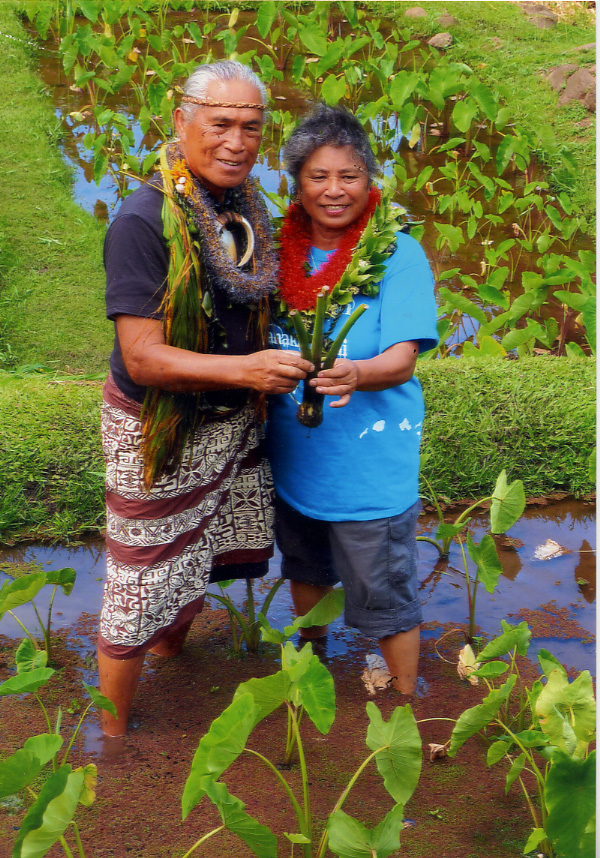 Their laughs rolled from the soul and the valley echoed back – it knows this mele, familiar and not forgotten. Energy, ever out. No body could hold such joy. Eyes bright with life. Brighter than any candle on a 70th birthday cake.
Ramona Kuulei Mililani Solatorio's la hanau united sister and older (but only by a year) brother Pilipo Kamaki with roots planted deep in the `aina. The siblings celebrated in their birthplace, Halawa, a valley they both chose to leave as young adults, but have since returned to malama as kupuna.
One took to the seas aboard Naval tankers and traveled the world, throwing palu with the ship's swagger as a sea-sick sailor. He enlisted at the age of 16 as a ticket to see the world's wonders.
The other slipped eight-wheels underfoot – bruising and battering her way to the top, the first Hawaiian professional roller derby wahine. A frame of five-feet and a hundred pounds to match, she rounded the rink and I know that laugh reverberated with the raucous crowd as it did from the Halawa mauka.
Ramona remained until 1963 when she said "a hui hou" to Halawa and went to California to live with Pilipo and his new wife, Dianna.
Keiki o ka `aina, they were adopted to Rose Aukai and Elino Solatorio after the death of their mother, Helen Lahapa Kawaa in 1943.
Their life in the lo`i was difficult. It was respect, strength, tradition and culture. These qualities have accompanied them through their journeys and now 50 years later stand side-by-side sharing laughs and tears about those early years.
Ramona now calls Las Vegas home but makes a yearly return to Molokai Nui a Hina and energizes her ohana with contagious vivacity.
Pilipo and Dianna live in Halawa and with the help of ohana, haumana and volunteers are restoring generational lo`i on kuleana lands.
Whether konking the competition in Portugee horseshoes or making o`opu at the bridge with bamboo and worms, these siblings carry a glow that attracts all, determination that will run you over and mana that twinkles in their eyes.