Reflections from the Incoming Editor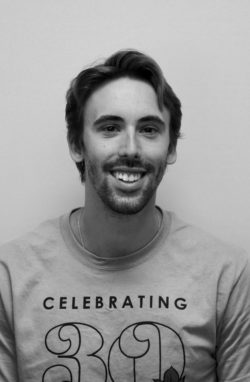 It's been a year to remember. If you'd asked me a year ago where I would be, I'd have hoped for an opportunity like this, but never expected it. Life comes at you fast.
In sincere gratitude, my experience so far has only been made possible by the outrageous generosity of the Molokai community. From miso soup at the Guzeiji Soto Mission, to corned beef hash at the Kikukawas, from Wednesday night soccer to Thursdays at the softball fields, my life here has revolved around borrowed cars, rented rooms, and true friends as I slowly got my feet under me.
I want to say thank you to Catherine Cluett Pactol. Thanks for your support and endless guidance. I admire your work, and your ethic. Thank you for pushing me on the details, for asking the harder questions and steering me in the right direction. Big shoes to fill, made all the deeper by the strength of your commitment to the Molokai community. I can only hope to live up to your example and continue the work you have done.
Thank you to Todd Yamashita, not only for believing in me for this position, but for extending a hand in friendship. You have no idea what it has meant. You opened your home and your family to me when I needed it. I hope to honor both your belief and friendship, as well as get substantially better at surfing.
To Phil Pendergraft, thank you for taking a chance on me. Your commitment to this community, and to me, has allowed me the confidence to step into this role. Thank you for always only being a phone-call away, for being a true advisor and believer in the power of writing and local journalism.
My parents encouraged me to come to Molokai. I was hesitant, I often am, but had faith — faith that it would work out, that it couldn't be a wrong decision to learn more about the place that my grandfather and great-grandparents called home. And I have learned about them, my family from here. I've heard so many stories, seen new photos, read their letters, all held by community members here on Molokai who believe in the power of family and story.
Looking forwards, that is really the path that I see for the Dispatch. As a voice for the Molokai community, it should be comprised of the community. Reporting on Molokai's stories, many voices, and daily journeys is a privilege. It's not a responsibility I take lightly and is one for which I am ready to give my all in the hopes of rising to the occasion.
As I continue to learn this role, to learn about Molokai, to grow as a writer, man, and friend, I only ask for your enthusiasm and your trust – both of which I know I will have to earn. But I look forward to sharing Molokai's stories, your stories, every week.
Jack Kiyonaga, Editor-in-Chief