Reduced Water Rates Possible for Homesteaders
While water shortages and rate increases have plagued Molokai Irrigation System (MIS) users for years, the island's state representative, Mele Carroll, has taken action to legally bind the Department of Agriculture (DOA) to provide water at a reduced rate.
"My intent was to promote and assist Hawaiian homestead farmers, because of the hardship many of them are experiencing, to continue their business," Carroll said in an interview.
House Bill 1483 requires the DOA to provide water at a reduced rate to MIS users who lease DHHL land. The system has been struggling for funds recently, partly due to state funding cuts, and partly due to a large number of delinquent accounts. Because of this, the bill also appropriates funds to cover the operational costs of the MIS.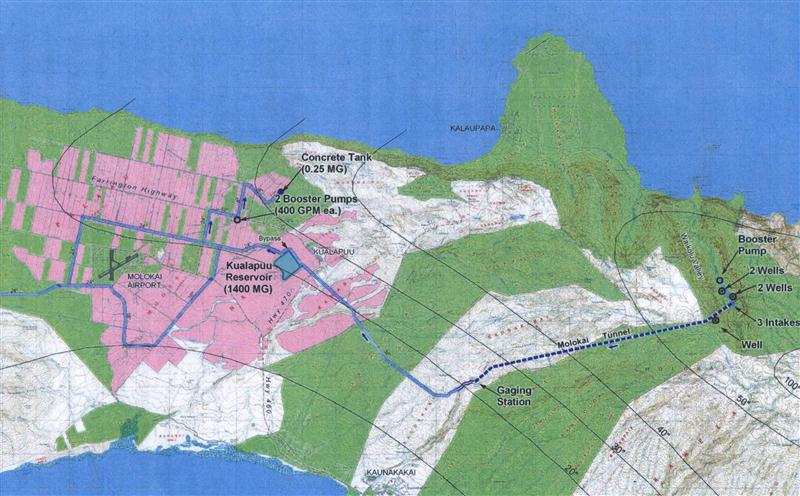 need that much assistance, but DHHL farms need a lot of assistance," Carroll said.