Real Life Action Hero Awarded
Police interceded car trouble
Gaig Yap was in trouble. Heading downhill from Kalae on Kamehameha Hwy, he quickly realized the transmission of his Honda was locked in place, preventing him from changing gears or even braking.
From a cell phone, he called the police dispatch for help, panicking that his runaway car would plow into someone.
"It's one of those incidents you don't get every day," said Chris Neuhart, the dispatch operator who received Yap's call on Dec. 18, 2010.
Neuhart dispatched police units who caught up with Yap near the landfill turnoff, according to police records.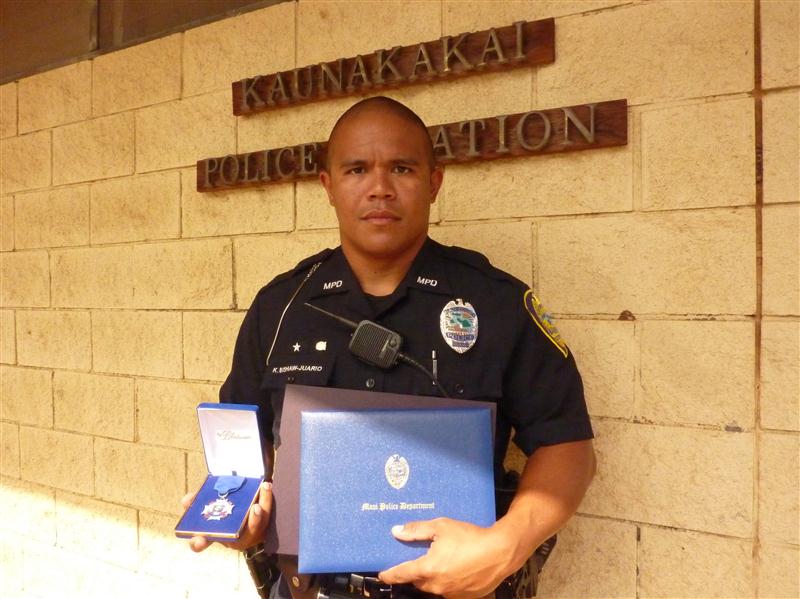 Bishaw for putting his life first to save my brother's, all the other officers that helped, and the police dispatch that helped him on the phone. There are no words that can explain how grateful we are that my little brother was safe."