Reaching for Excellence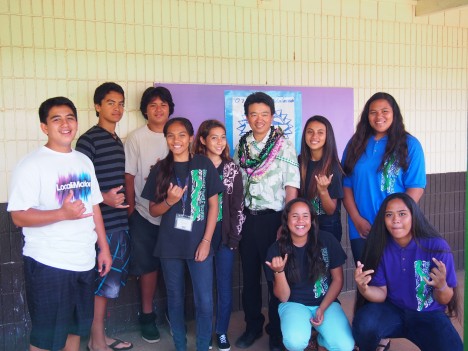 With dwindling state budgets for athletics and the arts, and after-school programs often focusing on elementary and high school levels, a program called REACH initiated by the Lieutenant Governor has given Molokai Middle School (MMS) a boost. REACH, which stands for Resources for Enrichment, Athletics, Culture and Health, was launched in early 2014 and provided more than $260,000 to selected middle schools statewide.
MMS was selected as one of five pilot schools for the program and received $45,000 in funding for academic enrichment, athletics and the arts.
"[Students] need an experience to relate new learning to… otherwise it is difficult for them to remember and put into context," said MMS Principal Gary Davidson. "Our kids have rich experiences in the mountains and ocean, but they don't get those other experiences."
At MMS, programs funded by REACH include VEX robotics, chess, bridge building, flag football and many others, some of which MMS students have excelled at on a state, national and even international level.
Lt. Gov. Shan Tsutsui visited MMS on an island tour last week to see student projects and witness the progress of the REACH program in action.
"You don't have to look far on Molokai to see good things happening," said Tsutsui. "The general public sometimes has a negative view [of Molokai public education] but good leadership, dedicated parents and teachers — it's there. It starts with commitment."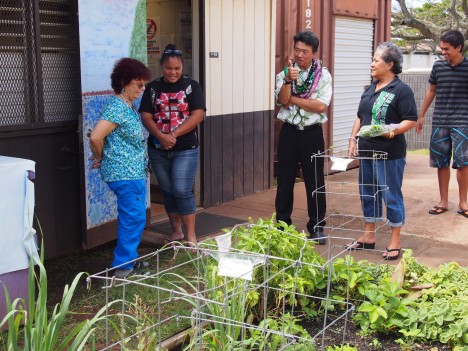 A multitude of studies have declared that effective and positive after-school programs provide not only an educational benefit to students, but also a social value to the overall community by reducing juvenile crime, according to the REACH website.
"We wanted schools to look at the basics — attendance, grades and most importantly, involvement," said Tsutsui. "Each school is unique and so are the programs [offered through REACH]."
Tsutsui spoke with MMS Hawaiian Immersion students, who showed him their art made with pieces of rubbish from a clean-up project at Mo`omomi Beach, along with a MMS parking lot remodel initiative they completed through a computer program called 3D Sketch-Up to help solve campus parking challenges.
Students from the MMS special education program showed Tsutsui their garden and teachers presented him with fresh home-grown vegetables to take home. He also got a tour of another garden project through local nonprofit Sust`ainable Molokai, which assisted students in planting eight vegetable and herb beds and learning to grow seedlings, pull weeds and cultivate native species.
Tsutsui also got a demonstration of the award-winning MMS VEX Robotics team and other school activities funded through REACH.
"We have after-school programs [already] but that $45,000 allowed us to have all these [programs]," Lyn Bonk, MMS after-school coordinator, told Tsutsui, pointing to a long list of activities enabled by REACH. "We were able to do a study hall for… at-risk kids. The feedback from families and students was really positive. We're strong there because of your program."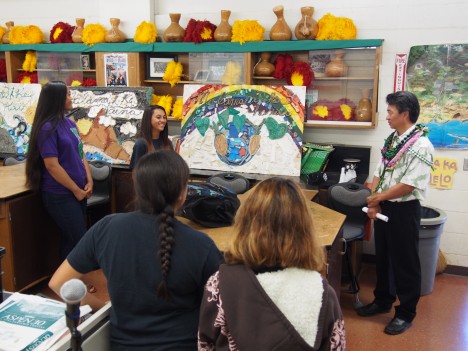 Another REACH-funded program that recently started at MMS is music classes for string and woodwind instruments.
"On Molokai, nobody knows what brass and violins sound like," continued Bonk. "[The instruments] were sitting in storage collecting dust. Because of REACH funding to pay music teachers, those became available to our students…. I'm telling you what a difference you [Tsutsui] made. After just one quarter of instruction, they did so well they were invited to play at the eighth grade graduation."
Tsutsui thanked Bonk for her and others' work, giving "huge credit" to staff and calling it "a team effort."
Tsutsui said after the program's first pilot year through his office, he hopes to "find it a permanent home" in the Department of Human Resources, where a coordinator will offer support to a working group that guides the program.
"I will provide them guidance… to continue what we started," said Tsutsui. "Even the legislature has started to realize [the program's value.]"