Rare Hula Workshop
Hui Pulelehua, a youth hula troupe the trains in the rare forms of hula with the Hula Preservation Society (HPS) out of Oahu, are presenting a free workshop on Molokai on April 16.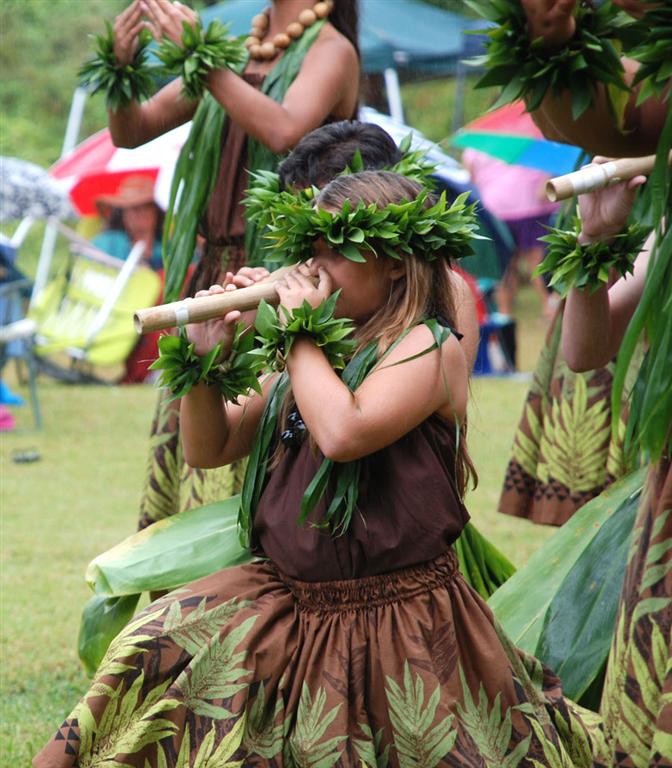 The hui is headed by Kumu Maile Loo; Uncle Calvin Hoe, master craftsman; and Kumu Iwalani Kalima of Hilo who has been training the students in the dances of her long-time kumu, Uncle George Naope.
Participants will have an opportunity to try out the different hula – hula papa hehi ame kala`au (treadleboard with hand sticks), hula `ulili (spinning gourd rattle), and hula `ohe (nose flue hula).
Hula `ohe is on the brink of extinction, and will be the primary focus of the workshop. The workshop will be from 9:30 a.m. – 12 noon at Kulana `Oiwi. Come early at 8:30 a.m. to make your own nose flute ($5 supply fee).
The workshop is free but registration is required; contact workshops.hps@gmail.com or call the HPS office at (808) 247-9440. Deadline is April 9.