Raising Funds for Fun
A few dozen Special Olympics athletes put their running shoes and basketballs aside and slipped on waiter aprons for their fifth annual fundraiser, "Dance Under The Stars".
Around 100 supporters enjoyed a meal, entertainment, raffles and a silent auction at Hotel Molokai. Guests could bid on items from Molokai Hot Bread, a collection of Lono's CDs to Molokai Princess ferry tickets.
Rita Kalahiki, Special Olympics Molokai area administrator, said the most expensive part of their budget is airfare.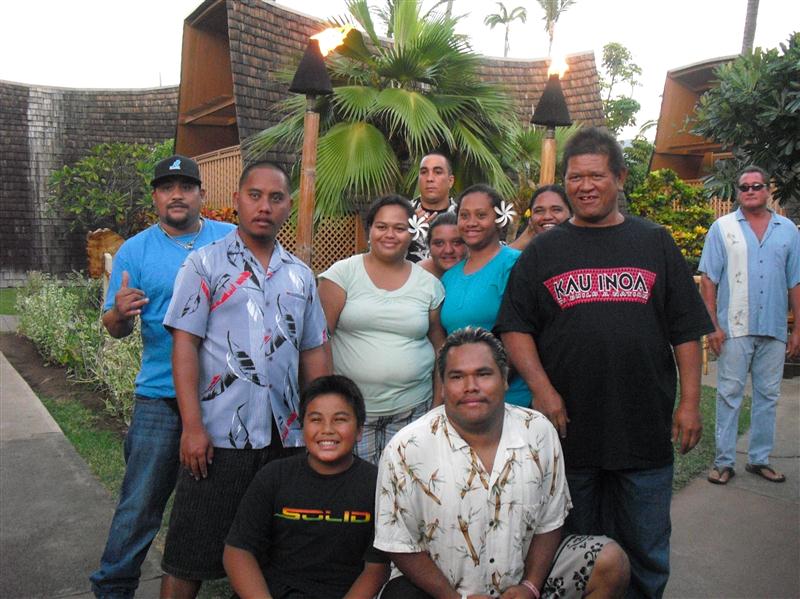 " – which means they don't get to compete at all, she said.
Kalahiki said a lot of these athletes were often the first to be cut on the high school teams, and without the encouragement and work of the volunteer coaches, wouldn't be playing anymore.
Jim Sonnikson, chairperson of Special Olympics Molokai, is also the coach of bocce ball, which he came across by circumstance.
While driving along the highway many years back, he saw some kids playing and stopped to say hi. They didn't have a coach, so Sonnikson decided to help them out.
"They're fun, it's enjoyable," he said. "They're always smiling."