Rachel Leinani Gonsalves Hussey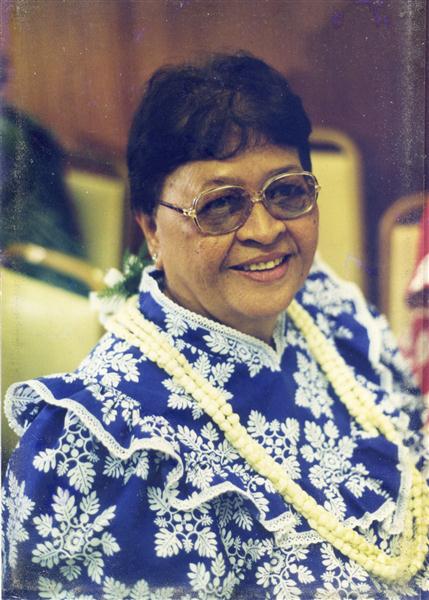 Rachel Leinani Gonsalves Hussey, 88, of Kamililoa, Molokai died June 11, 2010. She was born in Honolulu and is survived by sons Benjamin Amina Hussey III (Trixie) and Robert K (Lanakila) Hussey (Petroline); grandchildren Eddie Molter, Piilani Kaaloa, Brandon Hussey, Brolin Hussey, Lahela Lung, Braylin Dennis and Lahela Ann Hussey; eight great-grandchildren; and sister Lydia Maulan Joy.
Rachel attended St. Andrew's Priory through 6th grade and graduated from Kamehameha School for Girls in 1940. She then attended Armstrong Business College, graduating in 1942.
Rachel retired after 32 years with the State of Hawaii where she worked as a Social Services Worker and later as a dental receptionist for Dr. Robert Brath, DDS, for 20 more years of service.
Rachel is now reunited with her beloved husband Benjamin A. Hussey, Jr., formally of Molokai, and daughter Mililani Molter, formally of California.
Services will be held at Kalaiakamanu Hou Congregational Church on Saturday, June 26, 2010. Visitation at 8:00 a.m., service at 9:30 a.m. Burial to follow at the Molokai Veterans Cemetery in Ho`olehua.