Puanani Janet Kazuko "Kachan" Kawano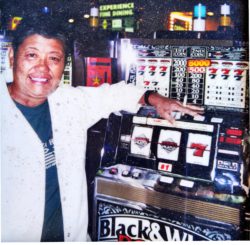 Puanani Janet Kazuko "Kachan" Kawano, 83, of Kaunakakai, Molokai died on Dec. 21, 2020. Kachan passed away in the comfort of her home with her family by her side, under the care of Navian Molokai. Kachan was born to the late Agnes and Harry Kawano on April 3, 1937 in Kaunakakai.
Preceding her death was her brothers William "Willie" Kawano, the late Councilman Patrick Kawano (Puanani), and Richard "Dao" Kawano. She had one hanai daughter, Rietta Kaupu Tollefsen (Harry), one grandson, Reese Kaupu Tollefsen and one granddaughter, Ella-Janee Kaupu Tollefsen. She is survived by her brother Nelson "Aki" Kawano (Marlene), sister-in-law Caroline "Carol" Benedito Kawano, many nieces, nephews, cousins and friends.
Kachan graduated from the Kamehameha Schools for Girls, served in the U.S. Air Force, retired from the County of Maui Parks and Recreation Dept. as a Lawn Mower Operator and spent 40 plus years on the Aloha Festivals Committee as a Royal Court Director. She loved spending time with her family and friends and traveling to Las Vegas whenever she had a chance to go.
Services to be held on March 6 at Ho'olehua Congregational Church starting at 9 am. Due to COVID-19, social distancing and masks will be required to be worn at the church service. Burial of ashes will take place at a later time.