Political Unity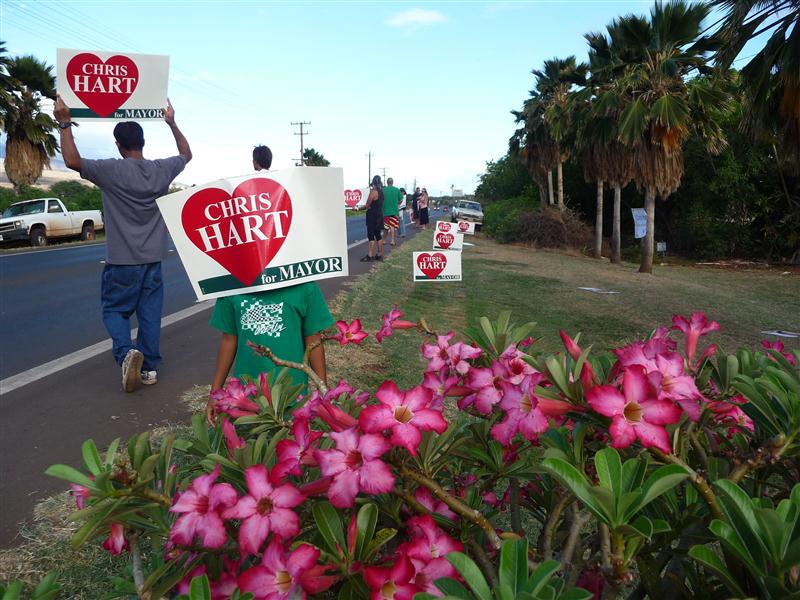 I have been on the political front lines for many years, usually fighting for things that cannot speak for themselves, such as the land, water, ocean, Haloa the taro, and reefs.
Some of these battles have been successful because we were able to unite people to action.
I am writing this letter to ask for political unity and your support and kokua in the Maui County mayoral race. We have decided to support Chris Hart for Mayor of Maui County. He is by far the best candidate in the large field running for Maui County Mayor.
We have had many long discussions with Mr. Hart about the future of Molokai on both the economic level and the quality of life level. He is the man.
Come help us keep Molokai Molokai: call Walter Naki at 558-8184, Ron Davis at 553-3038, Pancho Alcon at 553-5403, Mel Kahinu at 336-1190, Tom Manangan at 560-8234 or myself at 567-9415 if you would like to unite with us for a better future for Molokai. Join our sign waving; look for us every Wednesday at 4 p.m.
Walter Ritte