Poetry Reading: Ariana Nash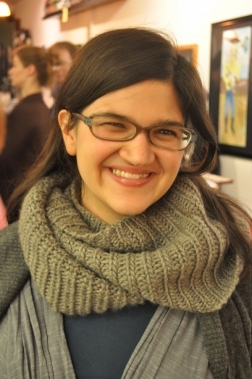 Friends of the Molokai Public Library News Release
The Friends of the Molokai Public Library is pleased to present a reading by acclaimed poet Ariana Nash on Wednesday, Dec. 19, at 6 p.m. at the Molokai Library. Ariana will read poems from her just-released book "Instructions for Preparing Your Skin" which won the 2011 Philip Levine Prize in Poetry. She is also a recipient of a Dorothy Sargent Rosenberg Prize and a MacDowell Colony Residency.
Ariana's poems are precise and frank, measured and uncompromising. She has the ability to illuminate the intimacies of human connections, and while doing so, she demonstrates an eye for textures, spaces, and metaphoric images. Her work can also be found in "The Cafe Review," "The Mom Egg," "Rock & Sling," and other journals.
Following the reading will be a book signing by the author. For more information please call the library at 553-1765.