Poepoe Honored for Pono Practices
Recipient of Ho`okahiko Award.
Mac Poepoe is humble about his work to preserve Hawaii's ocean resources through sustainable fishing practices. But despite the low profile he likes to keep, he just received the 2010 Ho`okahiko Award from Duke's Waikiki for his efforts.
He was given the award at a private ceremony held at Duke's two weeks ago, where he was presented with $4,000 from the Duke's Legacy of Aloha fund to support Poepoe's nonprofit on Molokai, Hui Malama o Mo`omomi.
"We value [Poepoe's] commitment to sharing his knowledge and to keeping Hawaiian culture alive through Hui Malama o Mo'omomi and want to ensure that his efforts can continue," said Duke's senior general manager, Ross Anderson, in a news release.
"I never like receive the award, especially when I heard there was money," says Poepoe. "I no like money – I like people to learn. But the idea behind it was good."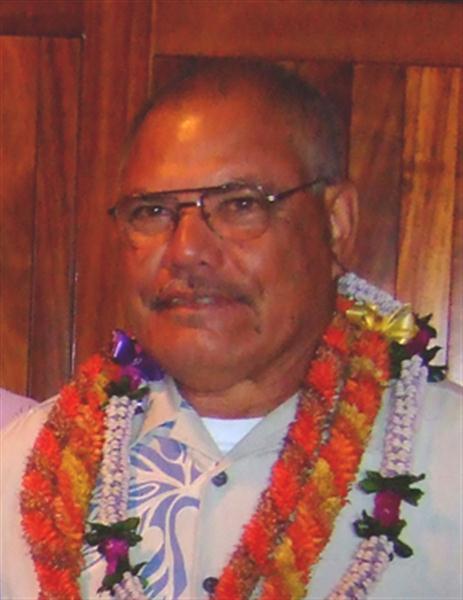 Established in 1993, Hui Malama o Mo`omomi's mission is to restore and maintain the health of the Mo`omomi coastline for all who live on Molokai, and to educate people so the area will be preserved for generations to come. Among its long list of activities, the organization built and maintains the pavilions at Mo`omomi, hosts hands-on educational programs and cares for the coastline area. Poepoe says Hui Malama o Mo`omomi also works closely with neighboring land managers, the Molokai Land Trust and The Nature Conservancy, to promote responsibility for both land and ocean resources.
Through the organization, Poepoe has published the Pono Fishing Calendar, an acclaimed guide to responsible fishing. The calendar teaches fishermen when not to fish, based on each species' life cycle to ensure their renewal. Begun about 10 years ago, according to Poepoe, the calendar has been made possible in the past through both federal and private grants. He says this year, he will use the money from the Ho`okahiko Award to fund its publication.
The fishing calendar is distributed all over the state, first to people who requested it and to schools, according to Poepoe. He says this will probably be the last year of its publication, however. A lot of work goes into making sure the calendar is based on fact, he explains.
"I blazed the trail," says Poepoe. But it's "not an easy path to follow."
The message Poepoe would like people to remember? "Whenever you go fishing, don't be greedy; no take 'em all. Leave some for the next person, and stay pono."
The Hawaiian word "ho`okahiko" means "to cling to traditions." The Duke's Ho`okahiko Award was established to honor those who exemplify and pass on those traditions today. Previous recipients of the award include Nalani Kanaka`ole and Sig Zane, the Kamaka Brothers, Kaua`i Brant and Aunty Nona Beamer.