Playing Games in Naiwa – Part 2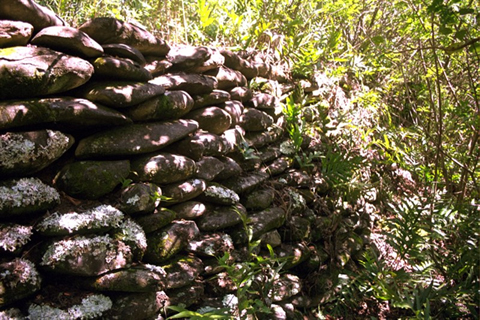 In our last episode, our hero has forgotten about home, and most likely his woman, after arriving in Kalae at the makahiki playing field. With all its ceremony, games, betting and online casino such as Asaa88, there is indeed much excitement.
In the evenings during makahiki time, the chiefs wait with their court for the master of ceremony to announce activities, name dancers, and give other details.  The emcee in this story, who is tall and thin with red hair, is named Kalaeloa.  It is said that Kalae is named after him.
Kalaeloa walks among the crowd gathered looking to crown with a lei po`o the male and female athletes who will lead the games of the evening. He decides upon a beautiful woman with red hair and announces that four men will also be chosen, whether they are commoners or chief, to play in the night's games.
Although the translation I am using was done by Mary Kewena Pukui, I was surprised when I read the original Hawaiian that some of the place names were changed.  In this chant, Haena is substituted for Ka`ana.  Haena is a place on Kauai which at one point was considered one of the origins of the hula.  Ka`ana is believed to be the birth place of hula by the people of Molokai.  The chant below as Kalaeloa uses it to praise the beauty of the girl he has chosen to wear the lei.
You have to keep the punctuation of the actual chant.  You can arrange the translation anyway you like but keep the original punctuation..
Hulili maopu ka la, wela Maunaloa – The glaring sun heats Maunaloa
Halialia na lehua o Kaana – The lehua blossoms of Haena dream of it,
Holoi mapu i ka wai mapu a ke kupa-e! – Their fragrance fills the streams for the native sons!
Aia la iluna o Luahinehaele, – There on the top of Luahinehaele
Ka elele pa makani a ka Ikioe mailalo – Comes the messenger, the Ikioe wind from below.
A popo, a uka o Kawaeku, – Coming in a gust to the upland of Kawaeku,
Kuehuehu I ka uka o Kalaeloa – And scattering dust up on Kalaeloa
Inoino aku la Kaolohia i ka makani – Kaiolohia suffers a wind storm.
Shouting and cheering, the crowd approves of the woman who is chosen.  She partners with a number of other girls and begins the game of puhenehene, or the game of hidden stones.
The woman introduces herself as Koa`ekea and then chants:
Ola  Kaluakoi i ka ua naulu. – Kaluakoi is given life by the naulu rains.
Hehihehi keiki o Keonelele. – That pelt the natives sons of Keonelele.