Planting Health and Wealth
Community, school plants a garden
With Molokai's reputation as a strong farming community, one island nonprofit thought the time was ripe to start a community garden, to educate residents on the best gardening practices.
Rosie Davis, executive director of Huli Au Ola Area Health Education Center, received a grant from the Department of Health in November 2010 to begin a health-through-gardening project, called Community Putting Prevention to Work.
"Everybody wants to eat healthy, but it's so expensive," Davis said. Her family started their own large garden four years ago and is currently building their second greenhouse.. She said they save around $500 a month on their grocery bill by growing their own vegetables as well as fishing.
The first community garden site, a half-acre in Kalamaula, will be cleaned and the soil tilled this week by volunteers. Davis' program runs on community volunteers, who reap the benefits at the end of harvest.
"[Molokai] dirt is really healthy, we just have to know how to mix it to make things [grow]," Davis said.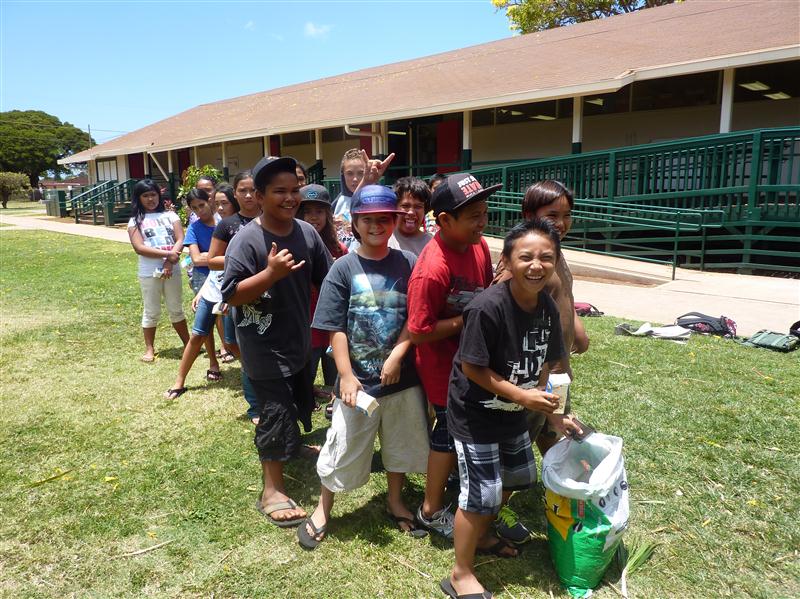 faces, taking ownership of what they're planting," Kalani said.

Davis said they intend to add more community garden sites, and are on the lookout for more volunteers who would like to grow their own fresh vegetables. Contact Huli Au Ola at 553-3623.