Plant and Pot Sale Benefits Arts Center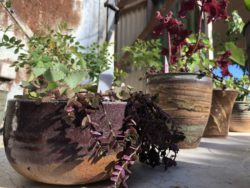 MAC News Release
The Molokai Arts Center (MAC) will hold its annual Holiday Plant 'N' Pot Sale on Saturday, Dec. 12 from 9 a.m. to 3 p.m. This year's sale, as most events, will be a little different. The popular event will be held at Kamakana Country Store, a.k.a. Kamakana Orchids Plants and Boutique in historic Kalamaula Homesteads on Kahanu St. off Maunaloa Hwy about two miles west of Rawlins Service Station.
The MAC, best known for ceramics classes, will sell art by local artists including orchid pots by Dan Bennett, vases by Kim Markham, succulent pots by Betty West, garden sculptures by Nena Evans, tree ornaments by Apelila Maddela, planters by Steve Turk, pots by Lil MacMillan, cards by Debbie Delatour. There will be gift cards, cups, bowls, platters, kitchen pots, soap dishes and more.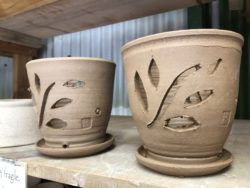 Proceeds from the ceramics and art sale will benefit MAC, a nonprofit specializing in arts education, experiences and opportunities to the people of Molokai.
Kamakana Country Store will also be open with their charming boutique and plants. They will offer 10 percent off orchids, ferns, anthuriums, succulents, bromeliads, and hibiscus. Boutique sales benefit Grace Episcopal Church.
Current MAC Members receive a 20 percent discount with membership card. Email molokaiartscenter@gmail.com or call (808) 567-9696 if you have any questions.