Peter Paul Soares, Sr.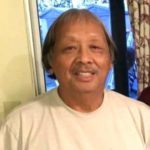 Peter Paul Soares Sr. 77, of Las Vegas Nevada and formerly of Kahului Maui, passed away peacefully on March 9, 2022 in Summerlin Las Vegas with his loving family at his side. He was born to the late Jack and Dolores (Omalza) Soares on June 29, 1944 in Ho'olehua on Molokai.
He is survived by his loving and devoted wife Cheryl; sons Peter Soares Jr (Desiree) and Daniel Soares (Ginger); daughters Tammy Locke (Bruce) and Raynette Yap (Byron); eight grandchildren; brothers Jacob Soares (Ruth) and Patrick Soares; his extended family of grandchildren and great-grandchildren; hanai son James Hirozawa and hanai daughter Lynette Sakamura. He is predeceased in death by his first daughter Layne Soares and Brothers Richard and Robert Soares.
Peter retired as a senior supervisor agent at Aloha Airlines. He worked at Hoolehua Airport and Kahului Airport for almost 40 years before retiring.
Memorial service for Peter will be held on Thursday, May 26, 2022 at Christ the King Church in Kahului from 5 to 8:30 p.m., with Mass at 7 p.m. Burial will be held on June 6, 2022 10 a.m. at Maunaloa Cemetery on Molokai. Condolences can be sent to: Cheryl Soares, P.O. Box 370835, Las Vegas, NV 89137.