Peace Poets
Community Contributed

By Greta Martinez, Kualapu`u School teacher
During the months of January and February, Kualapu`u School students in second, third and fourth grades immersed themselves in the art of writing poetry. Students focused on the theme of peace and wrote haiku, acrostic, free verse and rhyming poetry. Their poems were entered in the state-wide 12th annual Martin Luther King Jr. Peace Poem contest, organized by the International Peace Poem Project on Maui.
Fifteen students from Kualapu`u School were proud winners of first and second prizes for Maui County; 12 students traveled to Maui last week to read their poems to an audience of about 100 families and receive their awards from the office of Mayor Arakawa.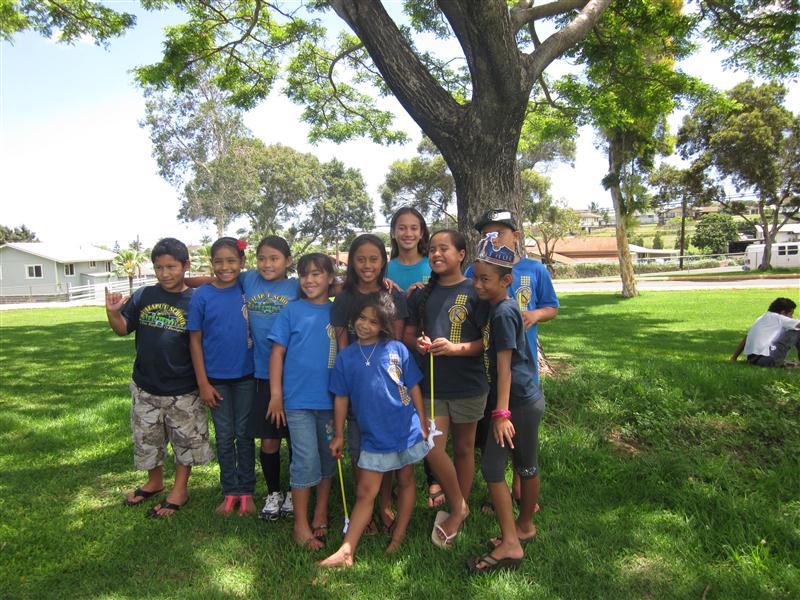 Approximately 2,000 students statewide entered the contest; about 800 of them were from Maui County. This was a memorable life-changing experience for these young poets. They were beaming with confidence and pride. Six poems written in Hawaiian language won first and second prize awards, the only poems received in Hawaiian language statewide, and two of them received honorary mention. It was truly a joy and treat to listen to over 80 students read their peace poems with pride and passion!
The International Peace Poem Project has been holding Peace Poetry contests in the state of Hawaii for the past 12 years. Their goal is to write the longest poem in the world, about peace. All students' poems have been added to the Peace Poem Scroll which measures about three feet in diameter. If you would like to add your two lines about peace to the scroll, e-mail Melinda Gohn at peace@maui.net
Peace
By: Ramie Ann DeVera (1st prize winner grade 3A)
Peace sounds like snow falling down the sky
Peace looks like kindness in you
Peace tastes like the snow in your mouth
Peace is like smelling the flowers falling
Maluhia
By: Keahe Ross (1st prize winner grade 3 Hawaiian Immersion)
Maluhia ke kokua ana
i kekahi i kekahi a ke aloha
Ka malama i ke kahi i kekahi
Ka mahalo ana i kekahi i kekahi
Maluhia ka haka e ki ke'enei
Translation: Peace is helping each other
Peace is taking care of each other
Peace is thanking each other
Peace is giving to each other
Peace is my heart beating

Haiku Peace Poem
By: Stasia Kaahanui (1st prize winner grade 4A)
Peace is like the world
That is filled with happiness
It's gathering hearts