Patricia "Tisa" Sanchez-Pagay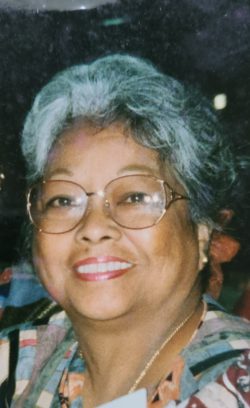 Patricia "Tisa" Sanchez-Pagay, 77 years old, passed peacefully on April 23, 2021, at Queens hospital on Oahu, after a long battle with illness. Patricia was born in Kohala on Nov. 27, 1943 on Hawaii Island to Minnie and Patricio Sanchez, Sr. She moved to Molokai in her early childhood and graduated from Molokai High in 1961.
Patricia worked in the late 60s for Dole company in Maunaloa, where she met her late husband Joseph Pagay, who preceded her in death in 2006. She also worked many years for Molokai Ranch and spoke fondly of the old Maunaloa community in which she was raised. Patricia was a deeply religious person with an active church life, in the Catholic Church, volunteering as a song leader for many years.
She was a loving and devoted mother to daughter Shayna Dutcher (Jamie) and sons Shawn Pagay (Jamielyn), and Shannon Pagay. She especially loved being grandmother to Shawn's children Daisy, Taysia and Nathaniel.
Patricia is also survived by her sister Yolanda Reyes and five brothers, Patricio Jr, Douglas, Ernesto, JB and Jeffrey. She will be greatly missed by all of her relatives and dearest friends. The love she had for her family was immeasurable and her devotion to them has made her a beloved person by all.
Services for Patricia will be held at St. Damien Catholic Parish on Saturday June 26, 2021, with visitation at 9 to 9:30 a.m. and Mass at 10 a.m.