Past, Present, Price and Practicality
Molokai General Store reopens after 15 years.
Walk into the Molokai General Store on Ala Malama Street, which reopened last week after a 15-year hiatus, and you're stepping into a piece of history dating back to the 1940s. The building has seen many uses since it originally opened as Molokai Drugs.
Modernized through months of renovation, it's easy to forget the building boasts a storied past. Product fixtures are newly painted, the ceiling and floors are repaired and replaced, and a dizzying array of modern products line its nearly 4,000 square feet. From fishing tackle and home goods to office supplies and toys, the store offers something for everyone.
The goal of the business, said General Manager Kim Svetin, is to carry products that Molokai residents really need at prices they can afford.
"I'd be surprised if [our customer-base is] even 5 percent tourists," Svetin said. "It's a local store."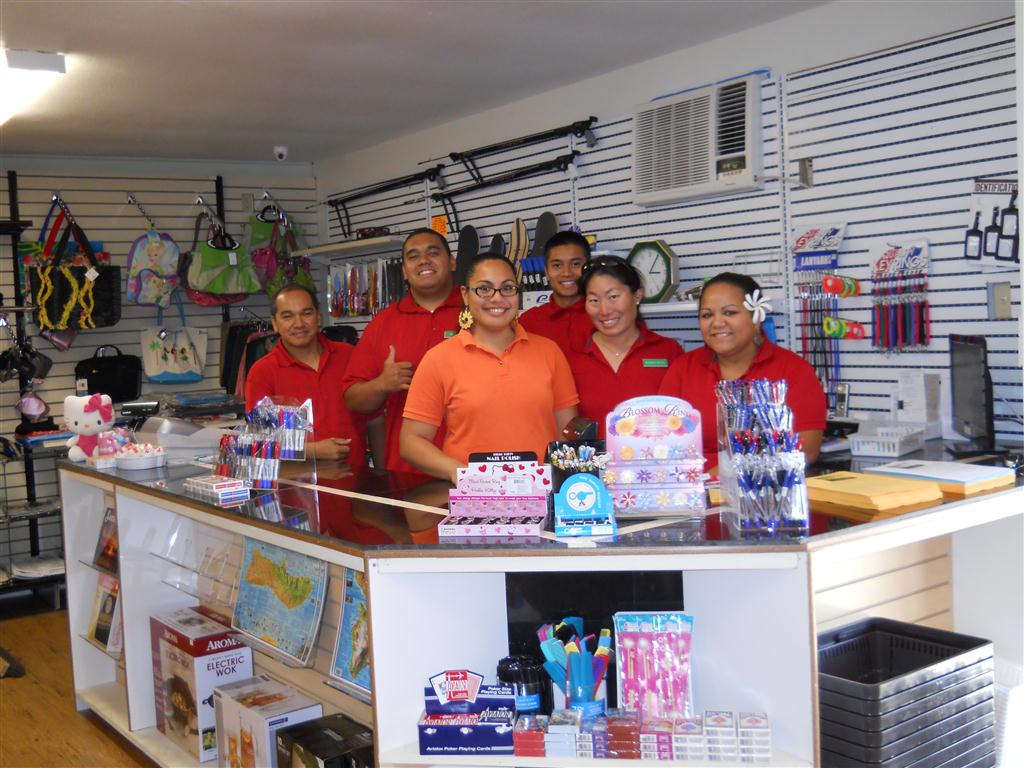 ."
The staff maintains a "Customer Want" book behind the counter, keeping track of product requests.
Open six days a week (Monday through Friday 9 a.m. to 5 p.m.; Saturday 9 a.m. to 2 p.m.), the 28-person staff rotates among Molokai Drugs, the General Store and the Mikamis' third business, Kamo`i Snack-N-Go. In addition to the building renovations, Svetin added another change that certainly wasn't at the old store: free Wi-Fi for all customers.
"We're really trying to fill a need for our local market," she said. "We're trying to see how we can better service our residents here."