Parks and Rec Director Returns Home
Community Contributed
By Zach Helm
It's been approximately four years since I left Molokai to accept the appointment to Deputy Director of Parks and Recreation for the County of Maui. I am very grateful and honored to have served as the number two Administrator for the Department of Parks and Recreation. I would like to personally thank Mayor Charmaine Tavares for giving me the incredible opportunity. It's also important that I thank Councilmember Danny Mateo for his continued support. He helped make many things possible.
The responsibility was huge, and at times very overwhelming. However, I enjoyed the day-to-day challenges and appreciated the hard work necessary to do the job. Being responsible for approximately 450 employees, an operation budget of approximately $28 million, and a capital improvement budget running at around $20 million annually, in my opinion, was rewarding and perspective changing. The things that seem easy and simple can sometimes in reality be very complicated. I feel confident we have done our best to serve the entire community in providing safe, satisfying, cost effective recreational opportunities for both the residents and visitors of the County of Maui.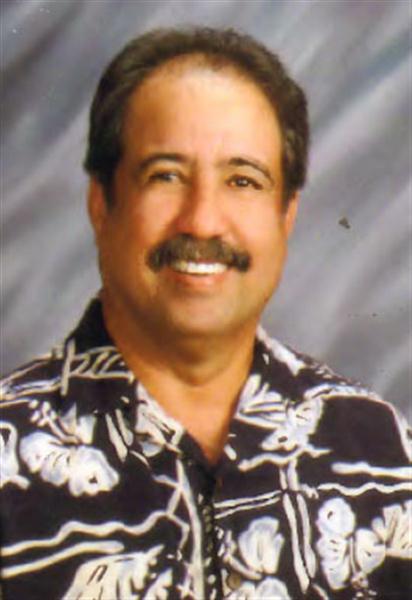 Other regular tasks included monthly meetings with the Administration, assisting with personnel matters, County Council meetings, and public hearings, County Budget deliberations and so on.
As we move forward, I look forward to returning to Molokai as the District Supervisor on Jan. 10, 2011. With my formal education – Recreation Degree, Central Washington State University – and over 29 years of experience, I'm ready to return to the community and my hometown once again to continue to provide the professional, people-friendly service for our entire community. Thank you for allowing me to share and work towards a common goal. I look forward to my return.
Projects Completed
• Implementation of the Park Ranger Program; staff hired in 2007-2008
• Removal and referral of approximately 150 homeless people at Kanaha Beach Park and Paukukalo Beach property
• Maunaloa Community Center
• Renovations and improvements to the Waiehu Golf Course Restaurant, Pro Shop, and Starters office
• Grand opening of the new Waiehu Golf Course Maintenance Shop
• Ground breaking of the new South Maui Regional Park
• Blessing and grand opening of the new Boys and Girls club in Lahaina
• Grand opening of the additional tennis courts in Lahaina
• Ground breaking and the grand opening of the new Molokai Parks Maintenance Shop and Base yard at Duke Regional Park.
• Installation of new septic tank system for One Alii Park comfort station, Kilohana Community Center, and Papohaku Beach Park comfort station.
• Improvements to the Iron Maehara Baseball Stadium facility and baseball field
• Improvements to the War Memorial Complex Little League fields #1, 2, and 3
• Wailuku Gym improvements
• Keopuolani Park Playground Structure in Wailuku
• Planning and preparation for the rock band Aerosmith and their concert at the War Memorial Stadium
• Planning and preparation for the State High School Baseball Tournament at Iron Maehara Stadium
• Planning and preparation for Golden League Baseball at Iron Maehara Stadium
• Planning and preparation for the State Senior Softball at War Memorial Complex and Keopuolani

On-going Projects:
• Acquisition of Murphys Beach Park on Molokai (Maurice Point)
• Kawaikapu Open Space on Molokai
• Canoe Club lease agreement in Kaunakakai
• Kaunakakai Gym improvements – exterior painting and removal of termite eaten lumber
• Mitchell Pauole Center Pilot Project "Energy Savings Program"
• Mitchell Pauole Center repairs – replacement of sliding doors and patching of the cement floors; contractor already selected
• Cooke Memorial Pool improvements, completion in Jan. 2011
• Paving of One Alii Park I entrance road way – has not been resurfaced in approximately 50 years
• One Alii Park Playground structure
• The new Parks Construction Maintenance Base yard in Wailuku
• Long-term lease for Kihei Veterans Center – including requesting additional lands from DLNR, testifying in front of the Board of Land and Natural Resources and having the property re-surveyed.