PALing Around in Maunaloa
Summer students learn new skills.
It's been four years since the halls of Maunaloa School have been filled with onolicious cooking, science experiments and laughing keiki over the summer. The PALS – play and learn sessions – program was resurrected this summer for the first time since 2006 with the help of a 21st Century grant and many community members.
Students, teachers and parents from all over the island participated in Maunaloa's many programs, and came together for a ho`ike last week. The students showed off their newly minted ukulele, violin, and hula skills. The program also provided gardening, music, cooking and hula lessons, as well as math and computer skills.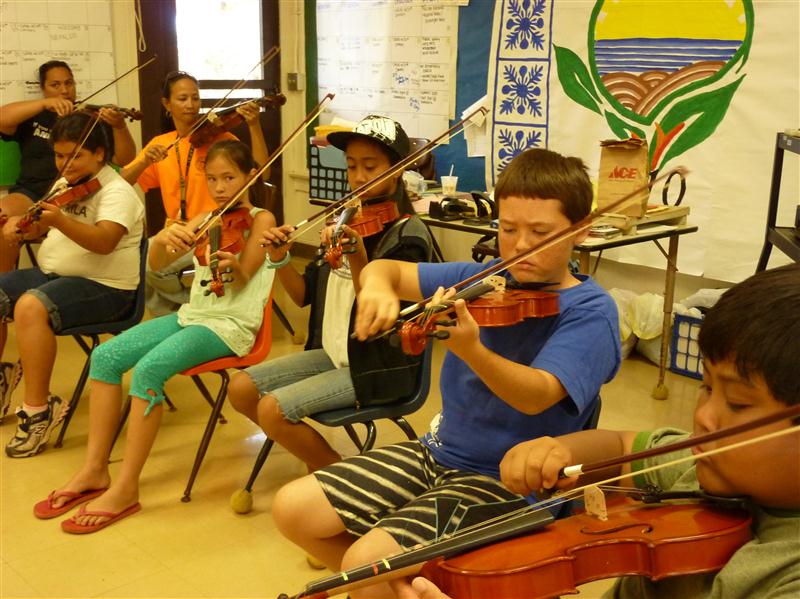 educate the whole child, and are fun and engaging over the summer."
The program lasted for a little over a month with 40 students. Espaniola said she intends to continue the 21st Century classes in Maunaloa, expanding from students and focusing on community involvement and participation.