Painter-Author Coming to Molokai
A nationally-known artist from North Carolina, will be holding a book signing of her new book, "Painter by Providence" at Kalele Bookstore and Divine Expressions on March 4. Dee Beard Dean will be attending the Maui Plein Air invitational Paintout before coming to Molokai.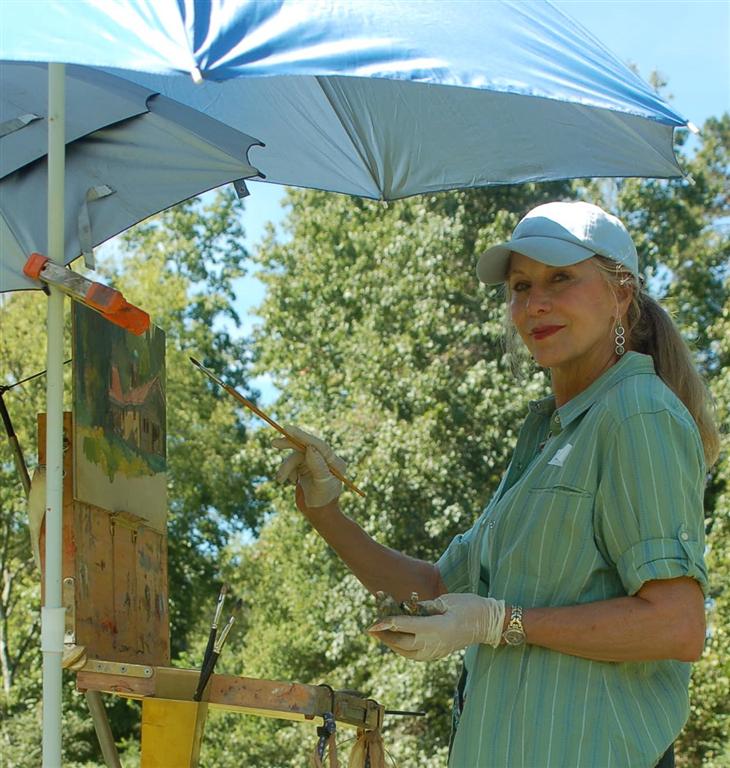 "Painter by Providence" is a richly illustrated art book, showcasing dozens of recent oil paintings from Dean's studio, en plein air (out-of-doors) painting and workshop excursions around the world. The book was written by Michelle Morton, an arts writer and book designer for nationally and internationally known artists.
Many of the images in the book were painted en plein air at her easel around Taos, the coastal Southeast, Mexico and Ecuador. In the first several chapters, Dean shares with readers intriguing anecdotes about her life growing up in rural Indiana, raising her children in a "Robinson Cruso-esque" atmosphere in Key Largo, Florida, and her fascinating career as a high fashion designer with her own national designer label. Later chapters are devoted to her full-time career as a renowned painter of breathtaking and color-laden landscapes, figures and portraits.
When painting outdoor scenery, Dean observes, "In plein air (out-of-doors) painting, the brushwork is truly the poetry of the painting. Rich in texture, color, meaning, and layers of emotions such as joy and confidence, brushstrokes reveal the artist's innermost feelings at the moment the pigment was applied to the canvas."
Dean will be at Kalele Bookstore from 12 noon – 2 p.m. on March 4. For more information, her website is DeeBeardDean.com