Paddlers Prepares for Re-opening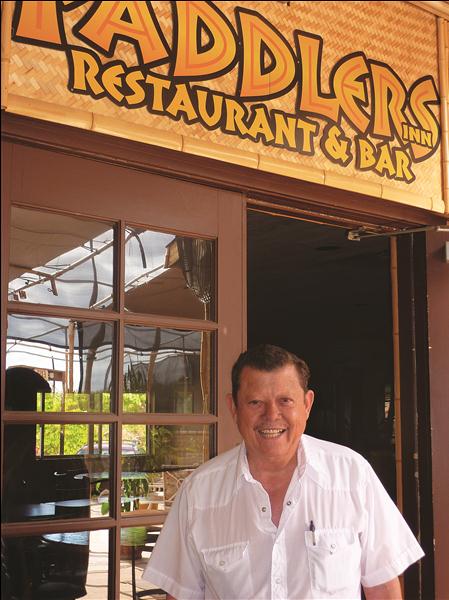 Paddlers Inn Restaurant and Bar's new owner was on island last week to get to know his latest acquisition and start planning for its future.
Louis Santiago bought Paddlers on May 28. Santiago owns restaurants and bars in Honolulu, Hilo and on Kauai. He arrived on Molokai last Wednesday morning and stayed for a few days to meet with staff and orient himself with the business.
Because of the change in ownership, Paddlers' staff had to reapply for their jobs. Santiago said he hopes to hire them all back.
The restaurant will open as soon as insurance is "squared away" and the Department of Health inspects the kitchen, Santiago said. He added last Wednesday that he hopes to have it open this week.
The bar, however, will remain closed until a new liquor license is secured, which can be a lengthy process. Until then, Santiago said he hopes to get clearance from his insurance company for customers to bring their own alcohol.
Santiago said he wants to give the place a stronger sports bar feel and bring in more games. His company, Game Master, already supplies the pool tables and gaming machines to Paddlers.
Santiago said he also wants to fix up the patio, extend the overhang and "maximize the space."
But all these changes will take time. "I'm not going to change anything right away," Santiago explained.
One thing has already changed – the menu. Santiago said the new menu scales back on meal offerings and reinforces the sports bar feel. "My other restaurants don't have that many meals on the menu."